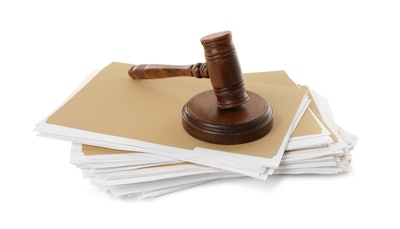 Cargill receives full payment for losses suffered from former employee's embezzlement scheme
A federal appeals court has ruled in favor of Cargill in a dispute with its insurer, which said it did not owe the company payment after an employee embezzled more than US$3 million.
In November 2016, Diane Backis, a former accounting manager for Cargill, pleaded guilty to stealing US$3.1 million from the company, causing US$32 million in losses.
Cargill and National Union Fire Insurance Co. of Pittsburgh disputed over policy coverage; the insurer claimed it was only obligated to pay US$3 million and Cargill argued it was entitled to the full US$32 million loss it suffered.
National Union filed suit seeking a declaration that it owed no payment to Cargill under the employee theft clause of its insurance policy. Cargill countersued for breach of contract. A district court ruled in favor of Cargill, saying Cargill had suffered a covered loss resulting directly from an employee's theft. National Union appealed and the 8th U.S. Circuit Court of Appeals in St. Louis upheld the district court's ruling.
The court wrote that Cargill's insurance policy provided coverage for employee "theft," which was defined in the policy as "the unlawful taking of property to the deprivation of the insured." Additionally, the insured's loss must have resulted "directly from" employee theft to be covered by the policy.
As an accounting manager at a Cargill grain shipping facility at the Port of Albany, New York, Backis was responsible for accounting functions including creating customer contracts, generating and mailing invoices, and receiving and processing customer payments.
As part of her guilty plea, Backis admitted that she stole hundreds of customer payments sent to Cargill totaling at least US$3,115,610 and deposited them into her personal bank accounts, according to the Justice Department (DOJ). Backis also regularly created fraudulent invoices and mailed them to Cargill's customers. The fraudulent invoices charged Cargill's customers prices substantially less than what Cargill paid to acquire the grain products, causing Cargill significant financial losses. The fraudulent invoices also directed Cargill's customers to send payment directly to Backis, thereby bypassing Cargill's corporate controls.
To hide her activities, the DOJ said Backis made false entries into Cargill's accounting software to make it appear that customers were paying prices higher than those in her fraudulent invoices, and that customers owed Cargill millions of dollars for delivered grain products, only to reverse those false entries. As a result, Cargill lost US$32 million.
Backis also admitted that she filed a false 2015 individual income tax return because she declared only US$61,208 in total income and omitted more than US$450,000 in additional taxable income she received by stealing customer payments intended for Cargill in 2015.
United States District Judge Mae A. D'Agostino imposed a two-year term of supervised release, to begin after Backis is released from her five-year prison term. She also ordered Backis to pay US$3.5 million in restitution to Cargill.