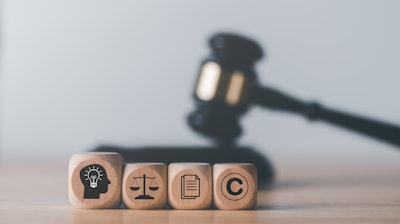 chaylek | BigStock.com
DSM-Firmenich has initiated legal action for patent infringement against Zhejiang Shengda Bio-pharm Co. Ltd. – a biotin supplier – and Anhui Shengda Bio-pharm Co. Ltd. a.k.a. Anhui Shengda Bio-engineering Co. Ltd. – a biotin intermediate manufacturer. The two companies are collectively referred to as "Shengda."
DSM-Firmenich asserts that Shengda's production of a key biotin intermediate at its Anhui site is an unlawful use of DSM-Firmenich patented technology. DSM-Firmenich has petitioned the court in Anhui Province, China, to order Shengda to cease using the patented technology and pay compensation for the infringement.
A leading supplier of biotin for pharmaceutical, nutraceutical and feed applications,
DSM-Firmenich developed the underlying technology for biotin intermediate production and works diligently to protect its innovations. Recently, DSM-Firmenich was successful in enforcing the same patent in China against another Chinese biotin manufacturer, with an injunction and compensation achieved and the validity of the patent remaining solid and affirmed before the Supreme People's Court of China.
"DSM-Firmenich's biotin production technology is at the forefront of the industry in terms of quality and efficacy standards," said Kelsey Achenbach, senior director pharma and medical nutrition at DSM-Firmenich. "Our ongoing success in this market is due to our dedication to our customers and continuous investment in this high-quality ingredient. This litigation action will help protect our cutting-edge technologies and ensure we can continue to invest in biotin innovation."