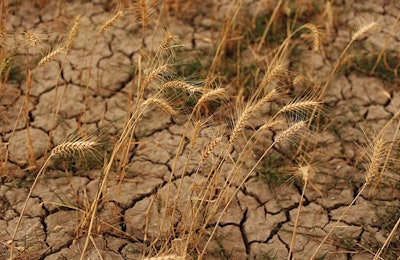 The Food and Agriculture Organization of the United Nations (FAO) will provide wheat seeds and fertilizers to farmers in Afghanistan who are struggling with drought conditions.
The $30 million in aid will help 1.4 million vulnerable drought-affected farmers throughout the winter planting season and into early spring. Low snowfall last winter and rainfall of up to 70 percent less than normal has resulted in difficult conditions that have led farmers to sell off their livestock because they cannot feed them.
The aid will provide livestock protection measures, including concentrated livestock feed, fodder crop seed, and animal health services.
"Livestock is a key source of food and livelihoods for the majority of rural Afghans; keeping livestock healthy through the harsh winter is therefore essential for rural food security, preserves breeding stocks and sustains rural livelihoods for the coming years," FAO said.
Dominique Burgeon, the director of FAO's emergency and rehabilitation division and resilience strategic program leader, has just returned from a mission to Herat, in Afghanistan's drought-affected western province.
"I met many families who had no other option than to sell their oxen to cover their most urgent food needs. These are the oxen they normally use to plow their land," Burgeon said. "Households will not be able to recover from this drought if farmers do not have seeds to plant when the rains come, or if they have been forced to sell all their animals," said Rajendra Aryal, FAO's representative in Afghanistan.
In August, FAO said it had provided animal feed to farmers in Kandahar, Afghanistan, as part of a drought mitigation project. Many of the smallholder farms across the region were affected by crop failure and high crop prices, and farmers have had to sell their animals for meat at low prices.