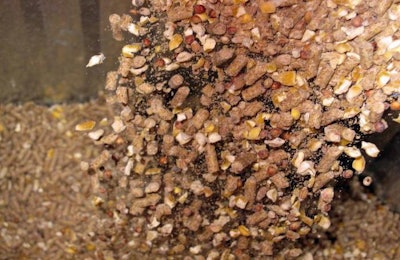 Leong Hup International Bhd. will open its fourth and most advanced animal feed mill in Vietnam in December, according to reports.
Leong Hup's Emivest Feedmill Vietnam's total capacity is 1.1 million tons per year. The new US$20 million facility in Dong Nai will increase the company's capacity by 285,000 tons per year in its first phase. A second phase will increase capacity by 427,000 tons per year.
"The new plant, coupled with production improvements at existing facilities, will lift our total capacity in Vietnam to 1.5 million tons a year," Leong Hup's CEO for Vietnam business Lau Joo Hong said in a report. "We are looking to expand, as Vietnam is one of our fastest-growing markets."
According to WATTAgNet.com's Top Poultry Companies database, Leong Hup is a substantial player in the Malaysian poultry market. The company has 3 million layer hens and slaughters 47 million broilers per year. It has 19 hatcheries and five feed mills.
"By 2020, we are targeting the production to grow to 1.5 million tons, contributed by the expansion of Bau Bang and Tien Giang plants, as well as further expansion of the fourth feed mill in Dong Nai," the company's CEO said in a report. "The poultry consumption per capita in Vietnam now is less than 15 kilograms (kg) annually, very low compared to that of Malaysia at around 50 kg. If they grow another 10 kg per capita, there is a lot of potential for us. So, we are following the growth of the market."