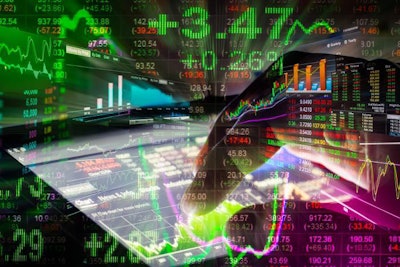 Land O'Lakes Inc. reported quarterly net sales of $4.2 billion and net earnings of $67.2 million in the second quarter ending June 30, 2018, compared with 2017 second quarter net sales of $3.7 billion and net earnings of $113.0 million. Year-to-date net sales totaled $8.1 billion with net earnings of $182.9 million compared to net sales of $7.3 billion and net earnings of $222.9 million for the same period in the prior year.
"The diversity of our business portfolio and our consistent 'long-view' approach to growth equips Land O'Lakes to continue making steady progress, even as we face significant headwinds across the agricultural economy," said Land O'Lakes president and CEO Beth Ford. "It's an important and exciting time to be at Land O'Lakes because our solid financial footing, clear plan for growth, and commitment to innovation by farmers and employees keep us nimble and confident during a time of uncertainty and change in our industry. We'll continue building on what's worked, with new value-added branding, expansion in high-potential markets and product categories, and innovative business models that leverage our 'farm-to-fork' scope."
Despite growth in crop protection volumes, year-to-date earnings in Crop Inputs declined due to a shift in product mix resulting from growers trading down, late planting resulting in fewer applications and increased competitiveness. Earnings in Dairy Foods were higher with improved product mix in the branded butter portfolio and foodservice offsetting the impact of lower commodity markets in the ingredients business. Earnings in Animal Nutrition were flat with the prior year. The company's Crop Nutrient business, which was added as part of the United Suppliers merger in October 2017, contributed an incremental $11 million to year-to-date earnings.