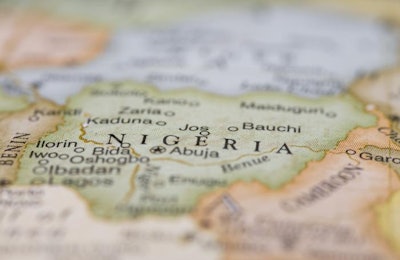 Despite a substantial increase in revenue for the financial year ending March 31, 2017, agro-food group, Flour Mills of Nigeria (FMN), recorded a drop of almost 40 percent in profit from the previous year.
Group profit after tax for the year of just over NGN8.8 billion (US$28.0 million) compares with more than NGN14.4 billion in 2015-16, while revenue increased 53 percent from more than NGN342 billion to more than NGN524 billion over the same period. Cost of sales rose from almost NGN305 billion to well over NGN457 billion in 2016-17.
In a statement made in March, Paul Gbededo, FMN managing director and CEO, said the recession that started suddenly toward the end of 2014 continues to affect the performance of FMN along with other Nigerian businesses and the nation's economy. The plummeting price of crude oil at the time drastically reduced the value of the naira against other currencies, including the U.S. dollar.
Agro-Allied segment results
The group's Agro-Allied segment performed well over the last year. It recorded revenue up from NGN78.7 billion in 2015-16 to more than NGN117 billion last year, and profit also increased from NGN1.84 billion to more than NGN9.25 billion over the same period.
FMN's Agro-Allied division covers livestock feeds production, farming corn, cassava, soya, sugarcane and oil palm, and manufacture of fertilizer and edible oils. Business interests within the division include one of Nigeria's leading animal feed manufacturers, Premier Feed Mills, in which FMN holds a 62 percent share, as well as RomOil Mills, Golden Fertilizer, and Thai Farm International. Best Chickens Ltd., Premier Poultry Processors Ltd., and Premier Chicks Ltd. are fully owned subsidiaries of FMN.
According to the firm's website, it was founded more than 50 years ago with a single flour mill in the port of Apapa, and has since evolved as a publicly traded and vertically integrated supplier of food, agricultural products, logistics and support businesses.