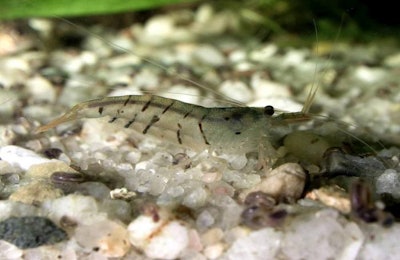 Norwegian-based aquaculture feed firm Skretting will construct a new feed mill in Ecuador to support the country's shrimp producers.
The news comes just days after the firm, which is part of the Nutreco Group, opened a new aquafeed plant in Vietnam's leading shrimp production area, the Mekong Delta.
To be based in Duran, Ecuador, and at a cost of US$65 million, the new plant will have an annual capacity of 470,000 metric tons of feed by the time it is completed in 2019. The first phase of construction is scheduled to be finished in mid-2018.
High-quality feeds will be produced at the new plant for shrimp farmers in Ecuador and Peru, with the joint aims for sustainable growth of the sector and to support the growing shrimp export trade.
"The new plant and the subsequent increase in our overall feed capacity is not only an exciting new investment in Skretting Ecuador's history, it also comes at the ideal time for the country's booming shrimp farming industry, which continues to capitalize on the unprecedented demand for high-quality, responsibly produced shrimp products," said Carlos Miranda, general manager of Skretting Ecuador.
Farmed shrimp represent the second most important non-oil export for Ecuador, according to Miranda, and the evolving sector there is becoming more professional, while demand for technological advances is growing rapidly. Ever more shrimp farmers are benefiting from production efficiencies to be gained from high-specification diets and precision feed management, he said.
In recent months, Skretting has expanded its aquaculture R&D capabilities with the expansion of its research station in Norway, and opening a new facility in Chile.
Skretting was founded as a family company in Stavanger, Norway in 1899, selling feed and equipment to the agricultural sector. By 2014, according to the company's website, the firm had turned its focus to aquaculture, opened a research station in Hezhoubei in China, and was producing two million metric tons of aquafeed globally.
Other firms in the feed sector have identified the potential of the Ecuadorian shrimp industry. Two years ago, Cargill announced it had formed a joint venture with Naturisa to build a shrimp feed facility near Guayaquil, and just last month, BioMar Group acquired shrimp feed producer Alimentsa.