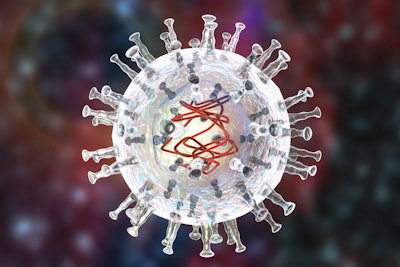 Expert from Kansas State University answers hard questions during webinar
The African swine fever (ASF) virus has caused at least 25% of global pig production to disappear. Optimists predict a rapid recovery in the next five or so years, whereas others see no real end to this drama. Without a vaccine, it is rather difficult to see how this will end. It does not help that ASF continues to spread instead of contracting. News abounds with new cases reported in Germany, another major pig production powerhouse.
One question that remains unanswered is whether ASF is transmitted through feed and how. Even more important is the question of how to prevent such a risk factor, no matter how small the risk might be. Feed and feed ingredients travel long distances around the globe, and it really makes no sense to introduce such devastating disease for lack of knowing how to procure or prepare safe feed.
As a nutritionist, I would really like to know more about all these. So, I think the recent webinar, "Risk and mitigation of African swine fever in feed," presented by Feed Strategy, WATTPoultry and WATT Global Media and sponsored by Anitox is a must for nutritionists and veterinarians. The webinar's featured speaker, Dr. Megan Niederwerder of Kansas State University (KSU) offers insights about her research on ASF in feed. I earned my M.Sc. degree on swine nutrition at KSU, and they have a stellar veterinary department, too. I expect nothing but the latest and best information from them. This webinar tells us how big a risk ASF is when it comes to feed and ingredients.
I understand that, in the U.S., they prepare for the worst-case scenario, but many of us already affected by ASF need to prepare for the post-ASF era. That is how to minimize recontamination of cleaned-up areas.
So, no matter where you are, I strongly believe this is going to be a very informative webinar to attend. Register to view the webinar on demand.