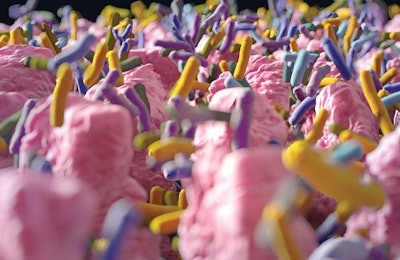 The impact of pushing the agenda of gut health in the developed world.
Animal gut health is perhaps the most intense frontier between veterinary and nutritional science. In practice, it is being molded into a very successful business model. In fact, following mycotoxins, gut health is becoming quickly the next big thing in business. Everyone is trying to get into this segment of the animal industry, even though it is almost 20 years old and the market is rather mature.
Compared with mycotoxins, gut health has a unique advantage. It does not require constant advertising/marketing about negative effects. In contrast, it is government and interested political/consumer parties that push the agenda that drives sales on gut health products. And this is not just the case for poultry and pigs (monogastrics). Cattle (and all ruminants) are being targeted as well by gut health products, albeit for totally different reasons. So, the whole animal industry, through its nutrition segment, is refocusing its attention – often unwillingly – to the pressing matter of gut health.
For the animal producer, it matters little who and what is behind this renewed interest in gut health. All it matters to those who produce animal products is the extra cost they must incur. Unfortunately, gut health products are not inexpensive and their cost must be deducted from an already thin profit line for the animal producer. Efforts to transfer at least part of the cost to the end consumer have been largely unsuccessful.
Thus, we see more and more animal producers getting out of the business – in the developed world – whereas more and more imports of animal products become the norm to replenish diminishing local supplies. Lamentably, the same strict standards are not always posed to those areas from which imported animal products are sourced and this creates a paradox that is hard to understand.