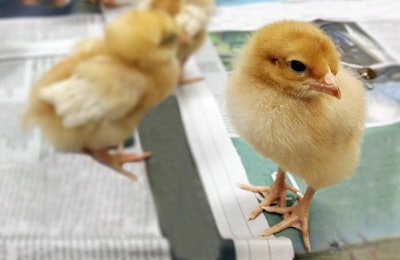 Some time ago, I designed a complete piglet feed (what else!) for a client. As always, I prescribed original additives. Here, I need to make a declaration: I have a habit to recommend (but not request) original additives, especially when someone spent considerable effort to develop them. Call me old-fashioned, but it works for me.
So now this customer calls me saying my formula is no longer working. I ask for the current working formula from their own system (been there, done that mistake before), and I see that they had made some minor changes, but nothing drastic enough to justify complete failure (in this case, the piglets were scouring). So I return the formula saying everything is OK, and unless they changed manufacturing (been there, too) or ingredient sourcing (done that, too), then the problem is not theirs (or mine!). No, responds the client; the manufacturing is the same, and all the major ingredients (whey, in this case, is what concerned me) are the same.
If you cut corners in cost, something has to give.
Like the good nutritionist I am (not), I blame the veterinarians (returning favors!). But, no, my customer insists the problem is theirs and mine because more than one farm is affected. Long story short, after many phone calls and Skype conferences — including with the poor veterinarians — we found out the purchasing department had switched suppliers for a number of additives, some of them crucial to our problem, some not. This was part of their effort to "rationalize" additives purchasing. In other words, they wanted to increase their volume/leverage by buying almost everything from only a few supermarket-style additive suppliers. Nothing wrong there, but they did not inform the tech/sales people (been there, done that, even bought the T-shirt!).
You can find expensive products that work, and equally expensive products that don't work, but dirt-cheap products that work like the good ones simply don't exist. If you cut corners in cost, something has to give. And it did, as happened in this case. So I asked for the old (crucial) additives to be reinstated, and voilà, problem solved. The formula worked again — and both the veterinarians and I saved our reputation!
It is not important what additives were there or what had happened to them; the point is to support good companies that produce original products because they work. I believe I have said so before, and I will continue to do so, but this recent occurrence reminded me why I keep close to my heart a lesson I learned from my mother when I was in sixth grade:
Don't be penny-wise and dollar-fool.