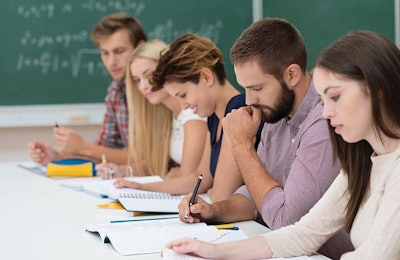 Last week, I received an email request from a nutrition professional asking if I was aware of any online (long-distance) animal nutrition courses. I am not, and it is disappointing to realize that unless something of this nature has escaped my attention, there is no such opportunity for continuing education. As it happens, it is only weeks since I was searching for something similar to educate myself about a new direction.
Yes, of course, short courses of such nature do exist, and I have attended one — just after I completed my Ph.D., I took an aquafeed manufacturing course at Texas A&M University. Similar courses are offered by Kansas State University, and I just found out Wageningen University does the same. Nevertheless, all of the above (and I am sure more exist) require on-campus attendance. And, although such attendance is invaluable as it enables networking, hands-on experiences and one-to-one exchanges, not everyone is able to travel, afford the time away from work and family and the extra cost associated with an on-site attendance program.
It is worth asking ourselves why such courses do not exist in our industry, whereas similar opportunities exist in many other fields. After all, animal nutrition is not always about manufacturing, and even then, the wonders of modern communication can perform wonders — especially when such courses are geared toward those already versed in the basics of animal nutrition.
One might want to consider webinars as a viable alternative, and they can be, but as they are invariably focused to a specific technology/product they are suitable more for marketing than education (not that they do not offer valuable educational bits if one pays enough attention).
At any rate, if an online course on animal nutrition does exist, please do leave a comment below with details. The person who sent me the email is a reader after all.