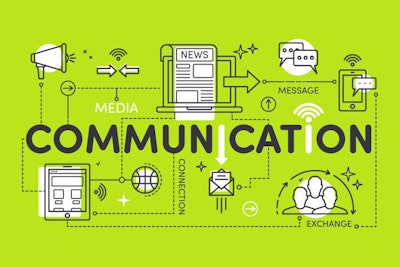 As the pandemic lingers, what is your organization doing to ease the minds of its employees, partners and customers?
Working in animal agriculture during the novel coronavirus (COVID-19) pandemic, companies, producers and staff may feel the added responsibility to keep production running, poultry and livestock fed, and the animal protein supply chain moving. As some countries head into the unknown — with predictions for an autumn and winter surge ahead — what can your feed mill do to support and communicate with your employees?
Industry experts addressed this topic during the "COVID-19 monogastric roundtable: Where do we go from here?" webinar, sponsored by Kerry Animal Performance Solutions.
"We've really focused on having open, honest discussions about the situation and what we know when we know it," said Dr. Carl Heeder, senior director of avian health and nutrition at Mountaire Farms.
Early on, Mountaire's management team conducted one-on-one meetings with its feed mill operators and every single driver to communicate, educate and ensure they understood their concerns.
"In a lot of ways, that helped us improve our communication across our system," he said.
In addition, the company set up an internal web page dedicated to the latest state and national COVID information to empower managers to educate employees. In addition to developing the site further, the team is trying to find ways to disseminate the information to staff and growers through rural communities where connectivity may be a concern.
"We're trying to come up with innovative ways to make sure 100% of our people are getting the information rather than relying on one platform," he said.
It is also important that this transparency extends outside your organization.
Dr. Steve Kitt, First Choice Livestock nutrition and production consultant, noted that it was crucial for his company to extend that message to its clients as well: "This is a symbiotic relationship and there was an important task in front of us: How do we all stay safe and healthy and make sure that the business runs as usual?"
As for business as usual, all signs point to virtual meetings and health checks becoming the norm moving forward.
Luckily, poultry, livestock and feed industry stakeholders are accustomed to adhering to biosecurity best practices.
"I think the animal business is blessed with experience in disease outbreaks," Kitt says. "Whether it's birds or pigs, the vast majority of employees have an appreciation for biosecurity processes that lends expertise to human disease mitigation strategies."
During these COVID times, what has your company done to improve communication and transparency inside and outside of your feed mill?
Watch the archived webinar: https://bit.ly/3iDbXs8