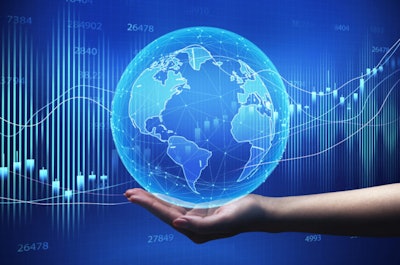 Exclusive Feed Strategy Top Feed Companies report highlights the poultry, livestock integrators with largest compound feed production volumes in 2021
The 2022 edition of Top Feed Companies report features 144 global compound feed producers that manufactured 1 million metric tons or more in 2021. In all, these companies accounted for 42%, or 521,740 million metric tons, of total global tonnage.
When I wrote my first Top Feed Companies report in 2014, 97 companies producing 301 million metric tons (36.5%) in 2013 made the cut. While expanding volumes represented in the report can be attributed to new additions to the Top Feed Companies database, what it also shows — and what's the most exciting to write about year after year — is the strength and growth of the animal protein sector.
For example, in less than a decade, just think back to the mergers and consolidation the industry has experienced and the other macro trends that have shaped production, i.e. disease challenges (porcine epidemic diarrhea virus, avian influenza, African swine fever) to evolving consumer demands.
Also of interest is the ability to sort and explore the Top Feed Companies database by different criteria to highlight different types of feed manufacturers, i.e. comprehensive lists of integrators and feed vendors and their feed production tonnage.
If we look closely at the global poultry and livestock integrators who produced the most complete feed in 2021, here's how their production volumes ranked:
Top integrators ranked by 2021 feed production

Rank
Company
2021 feed production


(x1,000 metric tons)

1
CP Group
28,175
2
New Hope Group
28,000
3
Cargill
19,600
4
Muyuan Foodstuff
13,110
5
JBS S.A.
11,000
5
Shuangbaotai Group (Twins Group)
11,000
7
BRF
10,071
8
Tyson Foods (broilers)
10,000
8
Wen's Food Group
10,000
10
Nutreco
9,500
The top 10 integrators listed above were extracted from Feed Strategy's Top Feed Companies database. (WATT Global Media 2022)
If you haven't already, spend some time exploring the Top Feed Companies database or, to read the entire report, check out the 2022 Top Feed Companies cover story in the September/October issue of Feed Strategy.
Editor's note: The data used in the Top Feed Companies report was drawn from WATT Global Media's Top Feed Companies database, compiled from research and a survey overseen by Bruce Plantz and Denise O'Keefe. Feed consultant Yu Yu also contributed to the project.
Disagree with your company's ranking? Reach out and provide the latest tonnage data to our research team: topco@wattglobal.com.