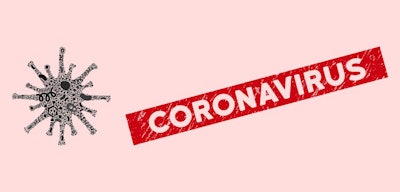 COVID-19 forces ag journalists to rethink traditional content curation, planning
Developing the editorial lineup for a monthly publication during a global pandemic is tricky. For one, the situation changes daily, in some cases, by the hour. WATT Global Media's content team has been working nonstop to deliver breaking news and updates crucial to the animal agriculture sector, which has included the launch of the "COVID-19 Insights for Agrifood" newsletter, video casts and a series of related webinars.
As Feed Strategy's editor, it is my job to identify what will be relevant weeks from now. In late March, as meat processing plants began to close, the ethanol industry idled and feed ingredient supply disruptions became a very real concern, I scrapped much of the original lineup to focus on the most critical issues for animal feed producers and nutritionists.
The June issue features our North American Feed Production Trends report. Here, I pivoted to focus on how feed and feed ingredient leaders feel COVID-19 will impact U.S. feed producers and how other key policy concerns will shape 2020 production.
With plant closures preventing the harvesting of market-ready poultry and livestock, producers sought alternative solutions, including actively slowing the animals' growth by altering feeding programs. Staff reporter Ann Reus catalogs the input of several experts across multiple species in her piece, "Tips for slowing livestock growth due to plant closures."
Inevitable dried distillers' grain (DDGS) shortages may prompt nutritionists to revisit their formulations. Nutrition editor Ioannis Mavromichalis offers his insights in the article, "DDGS shortage causes a switch back to soybean meal," pointing to a return to corn-soy diets.
Agritech Capital president Aidan Connolly suggests six innovative ways chicken and egg producers may be able to positively leverage the crisis in his column, "How the poultry industry can use COVID-19 to its advantage."
I hope our content helps you and your business navigate these challenging times.
Hot off the presses! Read Feed Strategy's June issue: https://bit.ly/378ksHk
Sign up for the weekly "COVID-19 Insights in Agrifood" newsletter: https://bit.ly/2YXVOa8