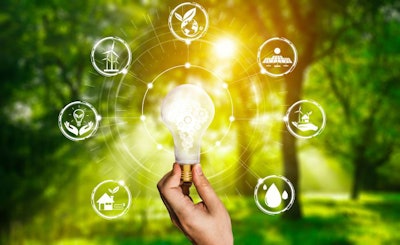 Consumers appreciate credible demonstrations of continuous improvement when companies reduce their environmental impact
During the "Feeding Future Sustainable Protein Systems" webinar, the third installment in IFEEDER and World Wildlife Federation's (WWF) sustainability webinar series, stakeholders from different segments of U.S. animal protein production explored practical applications and strategies for reducing animal agriculture's environmental footprint.
Though the broadcast was fascinating, I think one of the questions during the Q&A segment really got to the heart of what sustainability efforts will mean for the feed industry, which will play an increasingly critical role in helping their downstream customers hit their sustainability goals.
Aside from the practical, and perhaps mandated, elements of measuring your company's environmental impact, there is another aspect to consider: consumers and consumer-facing brands want to feel confident that all players in the food supply chain are actively doing their part.
Consumers "don't want hard numbers, but they are going to want third-party verification so they can feel confident that when [producers] are telling them we're doing something, that we're continuously working on improving and we can back it up," said Samantha Werth, executive director, U.S. Roundtable for Sustainable Beef, acknowledging that hard data is, in fact, important to companies that will use it to accurately make their calculations.
Suzanne Vold, owner of Dorrich Dairy, agreed that building trust is important, but that consumers often take a "what have you done for me lately" stance.
"They don't expect us to do it all at once — we're not going to reach the finish line today or tomorrow — but we're going to make small steps and we're going to keep trying to do it better," Vold said.
What can feed industry stakeholders take from this? Strive to be better as a method to not only improve efficiencies within your operation and supply chain, but to build consumer trust in animal ag and ultimately to secure your customers' business as you partner with them to achieve their goals.