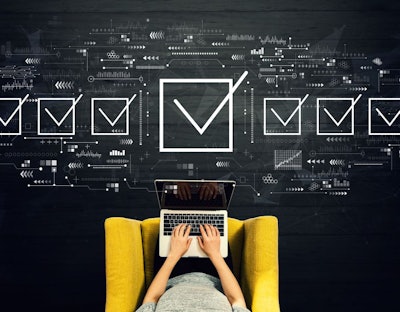 Beyond the "We're all in this together" commercials and deluge of "supportive" retail marketing emails, what will consumers remember about the response of brands and companies after the novel coronavirus (COVID-19) pandemic and its reverberations subside?
During her presentation at the Alltech ONE Virtual Experience, Jessica Adelman, CEO of ESG Results and former group vice president of corporate affairs for The Kroger Co., tackled this issue, posing two important questions to her audience: What does your company want to become during — and as a result of — the COVID-19 crisis? and What "headlines" would you like to see written about your organization?
"Coming out of this historic chapter, the best headlines will be written about your organization's conduct, resilience and courage," she said.
In her opinion, the "winners" will be companies and institutions with a strong environmental, social and governance (ESG) response, those "who treated their workforce with dignity and grace during some very trying times. … Even if there were layoffs or situations where they had to curtail certain footprints, they did it with respect, intention and purpose, and tried to help people as much as they could."
"Companies who are reaching out and providing support to their communities will fare very well," Adelman noted.
In the global animal feed space, feed manufacturers and industry stakeholders have stepped up to support the COVID-19 relief effort. Recently, the American Feed Industry Association highlighted more than a dozen member companies going above and beyond in their communities in one of the trade association's AFIA FeedBites blogs.
"Companies that are bold and don't let a good crisis go to waste will emerge stronger," she said. "But they also have to make sure that they're taking care of their communities and their workforce at the same time, which is a difficult balancing act, but one where I think if you take that holistic, stakeholder capitalism approach, and think about the long term, you'll be able to navigate successfully and emerge as one of the winners."
What have you and/or your company done to write your altruistic COVID-response headline? If you would care to share, please reach out [email protected] and let Feed Strategy highlight your contribution.