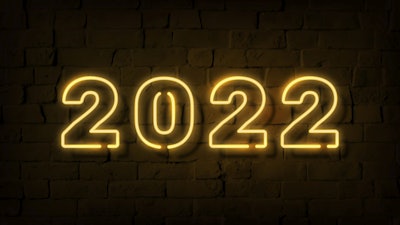 Annual recap of the most popular feature articles that appeared in publication over the previous 12 months
As we near the end of 2022, it is time to reflect on the work we've done this year and what better way to acknowledge these contributions than to review how they were received by our audience.
In case you missed these hits, here's a ranking of what your peers were reading, a look at our Top 10 most-popular magazine articles of 2022:
Special reports
Not a huge surprise after tracking the performance of this annual feature, but the Top Feed Companies: 144 feed manufacturers rank in 2022 (No. 1, September/October 2022) took the No. 1 slot in 2022. This exclusive annual special report is a very popular feature as is the web-only Top Feed Companies database.
Senior reporter Ann Reus' Feed industry optimistic about 2022 despite challenges (No. 9, January/February 2022), prognosticating the major issues of the year, also performed well. One major disruptor not on anyone's radar when it was published was, of course, Russia's invasion of Ukraine, which would happen shortly after the issue hit the streets.
Several months later, Reus covered the impact of the conflict in her well-read report, European feed producers feel many effects of Ukraine war (No. 2, September/October 2022).
Macro issues
Another annual reader favorite ranked, the 2022 Poultry Feed & Nutrition Survey: Poultry feed formulations reflect sustainability pressures (No. 6, March/April 2022) polled readers from around the world to gather intel on the poultry feeding trends that have shaped the way they formulate diets. Please keep an eye out for the 2023 survey headed for your inbox in the coming weeks.
My 2022 Poultry Outlook: 7 macro trends apt to affect feed (No. 7, January/February 2022) was geared toward the attendees of the International Production & Processing Expo. Having just completed the 2023 report, many of the issues remained the same, however, the ongoing battle against highly pathogenic avian influenza (HPAI) — which only had a small mention in the 2022 report — began raging to steal headlines and devastate flocks in the months after the initial report was written.
Speaking of the threat of animal diseases, African swine fever (ASF) continues to challenges the global swine industry. Contributing nutrition editor Ioannis Mavromichalis tackled the topic and its relationship to feed as a fomite in his report, Can pig feed ingredients transmit the ASF virus? (No. 10, September/October 2022).
Poultry formulations
Interest in poultry nutrition and feed formulations ranked high in 2022. Here, Mavromichalis dominated the Top 5 with his reports on broiler feeding.
In his article, Update on amino acid nutrition for broilers (No. 3, January/February 2022), Mavromichalis suggests nutritionists update their formulations to address the needs of modern broilers by staying on top of the latest research.
Similarly, in Formulating poultry diets without feed phosphates (No. 4, July/August 2022), he addressed the high price of feed phosphates driven by the war in Ukraine, shortage in fertilizers, COVID pandemic logistic bottlenecks and rampaging inflation, and the effect corner-cutting may have on bird performance. Posing the question: Is it possible to not supplement phosphates in feed and rely on naturally occurring phosphorus in raw materials instead? Read the article to find out his conclusion.
He also revisited one of the longtime most popular website topics, More broiler super pre-starter formulation secrets revealed (No. 5, March/April 2022), providing recommendations based on real-world experience for feeding in the initial post-placement period.
Contributing writer Zoe Kay also ranked with her deep-dive into the Economic considerations of feeding for egg size (No. 8, January/February 2022).