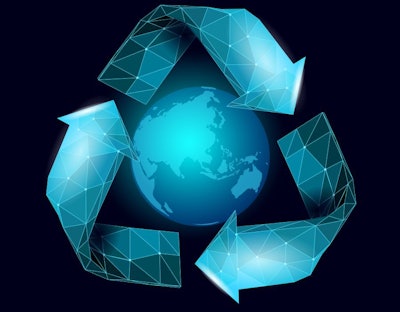 Animal feed utilizes, recovers nutrients unsuitable for human consumption and converts them into high-quality animal proteins.
March 30, 2023, marked the inaugural celebration of the International Day of Zero Waste, an observance highlighting the United Nations' effort to "promote sustainable consumption and production patterns, and raise awareness about how zero-waste initiatives contribute to the advancement of the 2030 Agenda for Sustainable Development."
The U.N. Food & Agriculture Organization (FAO) estimates more than 13% of global food production is lost between the production and wholesale stages of the supply chain, with an additional 17% wasted in the retail, food service and consumer stages. Further stressing the importance of waste-reducing measures, the agency reports food loss and waste contribute to 8% to 10% of global greenhouse gas emissions.
An increasing emphasis on circularity in food systems minimizes waste and creates a closed-loop system where all resources are used efficiently and sustainably. In this paradigm, waste from one stage of the food supply chain is repurposed as a resource for another stage, creating a continuous cycle of use and reuse.
The recovery of nutrients isn't new in animal feeding. Upcycling waste from food processing and other industries to create feed ingredients is fundamental, and repurposed foodstuffs, otherwise inedible to humans, provide a cost-effective alternative to traditional, resource-intensive raw materials. The European Feed Manufacturers' Federation (FEFAC), for example, recently showcased the EU feed industry's practical interpretation and illustration of the circular feed concept in its 2022 study, "Circular Feed: Optimized nutrient recovery through animal nutrition."
"A large proportion of the food resources on this planet cannot be directly eaten by humans, and in order to utilize these materials efficiently, we have to feed it to animals, but unfortunately, this is often not realized by the public," emphasizes Dr. Cliff Adams, the founder and managing director of Anozene Nutritional Sciences and author of the book "Feeding animals is essential for global food security."
Feeding animals is an efficient way to utilize the planet's food resources, and more education is needed to highlight these circularity efforts and connections. International Day of Zero Waste is one opportunity to do so. Hopefully, future editions will tell the feed industry's sustainability story and highlight how animal agriculture efficiently turns waste into human food.