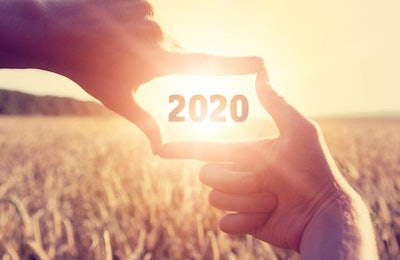 Alternative proteins made a splash in 2019, but will the segment's momentum continue in 2020?
All signs point to the continued buzz surrounding the market potential of plant-based alternative meat products. Investment and interest in the segment is high; however, many animal protein stakeholders view the offering as just other center-plate option, while others remain cautious observers.
The alternative protein sector has grown by 16% since 2018, Rabobank reports, accounting for less than 1% of the total global protein market.
According to McKinsey & Co., the market base for alternative protein is $2.2 billion compared with global meat's $1.7 trillion, which is "marginal in comparison."
However, Rabobank's executive director of animal protein, Christine McCracken, cautions that this is only the beginning for plant-based alternatives.
"Given that this is only the second generation of products, with new developments and improvements longer term, this segment is definitely something to watch," she says.
Looking far ahead, global consultancy firm A.T. Kearney predicts "more than 50% of meat products will be replaced by plant-based or lab-grown alternatives by 2040" in its report, "How Will Cultured Meat and Meat Alternatives Disrupt the Agricultural and Food Industry?"
A question of conscience
Considering 98% of plant-based meat alternative consumers are also meat eaters (Nielsen), the marketers of plant-based meat alternatives have a lot of room to grow by pandering to the consumer's desire to consume "healthy" and "sustainable" proteins.
Nielsen suggests this alignment with environmental action will ensure the continued growth of meat alternative sales:
"Among Americans interested in the impact of livestock on climate change, 61% of those surveyed say they would reduce their meat consumption, 43% would replace meat-based protein with plant-based protein alternatives."
McCracken believes the bump in meat alternative product sales signals that consumers are questioning whether they should be eating traditional animal proteins.
"As the technology improves and the price comes down, plant-based alternatives are going to be an ongoing threat," McCracken says.
Personally, I think we're going to see a lot of movement — and wild innovation — in this segment in 2020 and beyond.
For more insight into the growth of the plant-based alternative sector, register to see McCracken's "Traditional animal protein vs. plant-based alternatives" presentation at the Feed Strategy Conference at IPPE 2020.
The 2020 Feed Strategy Conference will be held January 29, from 8 a.m. to noon, at IPPE 2020. For more information, visit FeedStrategy.com/events or register for IPPE 2020 and sign up on its paid events page.