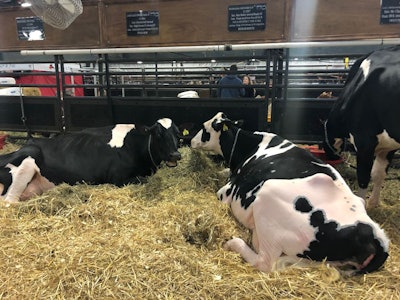 Last year, the global dairy industry increased milk production by 2.2%, and experienced sales of more than US$500 billion, according to Euromonitor International. Though the world's dairy producers have faced challenges in recent years, analysts are optimistic about 2019-20 production.
The 2019 World Dairy Expo reflected the global industry's commitment to innovation and progress.
The annual event, held in Madison, Wisconsin, October 1-5, 2019, welcomed more than 60,000 visitors. Beyond the cattle shows and contests, the event showcased nearly 900 exhibitors, with products ranging from solar-powered brush systems to new real-time monitoring technologies. In addition, attendees saw a large showing of new dairy feed additive and ingredient solutions.
Last month, I had a chance to catch up with several feed additive suppliers providing products and services to the dairy industry for my 2020 Dairy Outlook report. When asked about the role feed additives play in combating the challenges faced by dairy producers, Arm & Hammer Animal and Food Production's global business director Ben Towns provided a concise list of problems and solutions.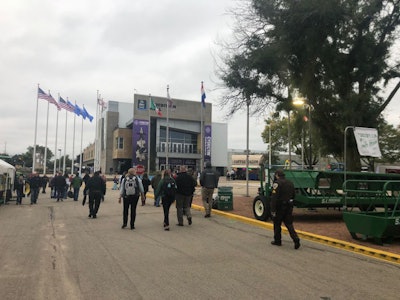 The 2019 edition of the World Dairy Expo hosted more than 60,000 visitors from 94 countries. (Jackie Roembke)
5 ways feed additives can improve dairy production
Balancing ingredient inconsistencies
Mycotoxins and feed ingredients inconsistencies — especially with byproducts — are concerns for dairy farmers. Towns suggests using "feed additives designed to foster animal resiliency" and premixes to ensure the ingredient composition and inclusion rates are consistent.
Feed cost:benefit evaluations
Dairy producers are faced with a wide selection of new feed additive and ingredient solutions, making it "difficult to weigh the alternatives and determine the best investments for their herds."
Towns suggests producers task their feed additive suppliers to provide solid, scientific information to support performance claims.
Antibiotic reductions and elimination
Dairy operations are challenged to meet the demands of consumer and supply chain preferences for non-antibiotic animal health solutions while maintaining animal welfare, productivity and profitability.
"Feed additives can help meet that need by providing proactive solutions to maintain animal resiliency in the face of disease challenges," he explains. "There is increasing interest in the role of gut health as a means of bolstering animal immunity and reducing the need for antibiotics."
Towns points to feed additives with prebiotic and probiotic properties as a solution.
Reducing effects of human error
Labor shortages and turnover can result in inconsistent feed mixing and delivery.
"Supplying nutritional supplements and additives in premixed packages can improve feeding accuracy, especially when using ingredients with low inclusion rates," he says.
Targeted and precise nutrition
Modern research and technologies continue to allow dairy producers to fine-tune their feeding practices. In turn, it's on feed additive suppliers to "educate their customers on the latest findings that deliver proven results to the dairy."
For example, Towns notes, "fatty acid supplementation has evolved to the point that nutritionists can formulate just a few grams of a feed additive per cow per day to achieve desired outcomes."
For additional insights into developments in dairy feed production and the state of the global dairy industry, read Feed Strategy's October issue Dairy Outlook cover story, Consumers, weather and trade sway dairy feed volumes.