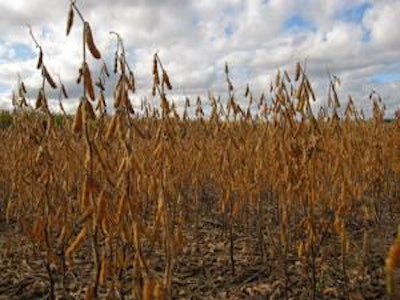 China may boost international soybean purchases 33% to 66.9 million metric tons by 2014, a 16.6 million-ton increase, due to doubled meat consumption — particularly pork — established over the last two decades.
Almost half the world's pork comes from China, which has 689 million pigs and will be responsible for all of 2011's increase in global supply, according to the U.S. Department of Agriculture. "U.S. farm trade with China may double in the next five years," said Michael Swanson, the senior agricultural economist in Minneapolis for Wells Fargo & Co. A significant part of this trade will include soybeans.
China is expected to import 57 million metric tons of soybeans in the 12 months to October 2011, more than twice the amount five years ago and 60% of the global total, according to the USDA. As domestic agricultural output failed to keep pace with demand in 2010, China's imports jumped 34% to $17.52 billion. Pork accounts for about 75% of Chinese meat demand.