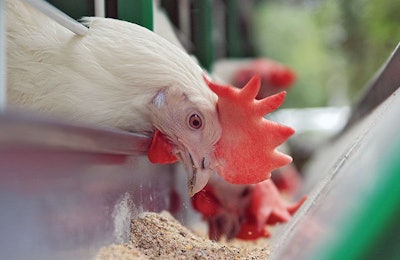 Animal feed ingredients, infographics, blogs and breaking news were all popular in 2018.
---
In 2016, 100 animal feed manufacturers worldwide met or exceeded 1 million metric tons of compound feed production.
Soybean meal remains sovereign, but it can be easily replaced when other protein sources can offer a more profitable solution — it only takes knowledge and experience.
Feeding animals proteins derived from other animals might confuse some consumers, but chickens remain omnivores and can consume safe animal proteins without problems.
In its 2018 Global Feed Survey, Alltech reported that global animal feed volumes reached 1.07 billion metric tons, up 2.57 percent from the previous year.
These six animal feed ingredients are likely to make headlines in the near future — and just in time, too, as they are needed now.
Animal nutrition company Nutreco is reportedly under investigation by the Dutch Fiscal Information and Investigation Service (FIOD) on charges including bribery and fraud.
Alltech has announced the passing of its founder and president, Dr. Pearse Lyons. Lyons died on Thursday, March 8, due to an acute lung condition that developed during his recovery from heart surgery. He was 73.
Products designed to feed and strengthen the birds can be nourishing and fortifying biofilm-forming bacteria.
Ioannis Mavromichalis: If you are using high levels of these vitamins in your animal feeds, a quick look at their current prices will certainly cause a wave of anxiety, if not panic; but despair not, there is a remedy.
On October 31, 2017, a fire occurred at BASF's citral plant in Ludwigshafen, Germany. Consequently, the company had to shut down the plant for its citral- and isoprenol-based aroma ingredients.