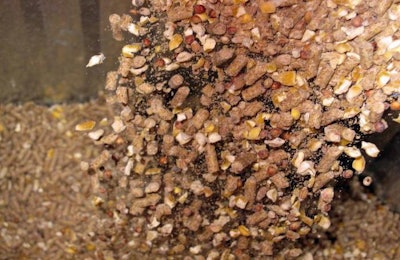 Bethlehem, Georgia-based poultry processor Harrison Poultry has broken ground on a new feed mill and hatchery in Crawfordsville, Georgia.
The $72 million facility will create more than 200 jobs and is expected to begin operations in 2020. In the long term, the expansion is expected to create nearly 400 new jobs throughout Georgia.
State Sen. Lee Anderson said in a report the project will attract "additional growers and broiler houses" to the area. "That's a huge gain for agribusiness right here in Taliaferro County."
According to WATTAgNet.com's Top Poultry Companies database, Harrison Poultry operates in Georgia and employs 1,000 people. It produced 5.25 million pounds of ready-to-cook chicken on a weekly basis in 2017, an increase of 150,000 pounds – or about 2.9 percent – from 2016. Its fiscal 2017 sales totaled $210 million. Harrison Poultry's sales break out to 60 percent retail, 25 percent foodservice, 10 percent export and 5 percent institutional. Product forms are 85 percent fresh and 15 percent frozen; and 70 percent cut-up, 20 percent deboned and 10 percent whole bird. The company brand is Harrison Golden Goodness and Yellow Bird.
In March 2017, Harrison Poultry President and CEO Mike Welch announced he would retire from the company. He was succeeded by Vice President of Operations David Bleth.