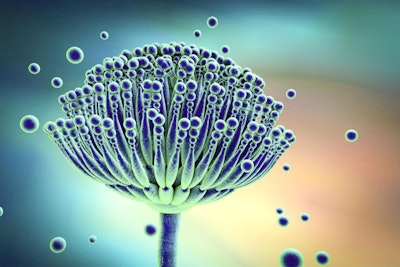 From WATTAgNet:
See what topics were the most popular in the animal feed industry in August.
---
Centerra Co-op will close its animal feed mill in Jefferson, Ohio, because it would cost too much to bring it into compliance with the Food Safety Modernization Act (FSMA).
Most feed additives used in poultry are also effective in pigs, as both species are considered monogastrics, or rather non-ruminants. For example, a well-known additive, phytase, works in both poultry and pigs. Yet, other additives are believed to work better in poultry, and specifically in broilers, than in pigs.
Phytogenics are used mainly to enhance feed efficiency in broilers by increasing nutrient digestibility directly, as in the case of capsaisin, or indirectly, as with many compounds that control digesta microflora.
The EU has decided to ban zinc oxide in animal nutrition. Read more to find out how it affects you and what options you have to replace traditional zinc oxide.
Improving nutrient digestibility increases the net benefit chickens obtain from their feed. Learn how the use of enzymes can help you achieve this goal.
For its latest World Mycotoxin Survey, Biomin conducted more than 33,000 analyses on 8,452 finished feed and raw commodity samples from 63 countries from January to June 2017.
Mycotoxin-related threats to livestock production have remained elevated in most regions of the world over the first six months of 2017. This conclusion emerged from more than 33,000 analyses conducted on 8,452 finished feed and raw commodity samples sourced from 63 countries from January to June 2017 as part of the Biomin Mycotoxin Survey.
Despite the widespread use of organic acids, there is still a considerable gap in our knowledge that goes beyond the classic dose-response effect as these compounds require knowledge of basic chemistry before using them correctly.
Learn how the storage of specialty feeds affects protein quality and how to prevent stale feed while preserving animal health and performance.
There is a vigorous attempt by some additive companies to identify biomolecules, most of a natural background, with strong anti-inflammatory activity.