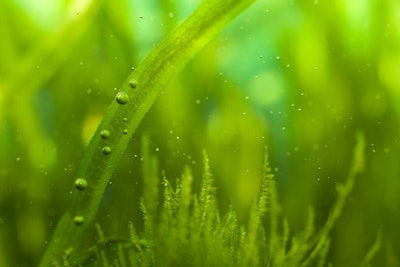 Algal products that will allow producers to bring DHA-enriched pork, milk and eggs to the market have been approved by the Canadian Food Inspection Agency (CFIA).
According to Alltech, Canadian consumers will benefit from pork, milk and eggs enriched with the omega-3 fatty acid, docosahexaenoic acid (DHA) in their diet. The firm's recently authorized products, ForPlus and All-G Rich, will provide pig, dairy and layer producers in Canada with a sustainable and competitive advantage to enrich pork, milk and eggs with DHA.
"Consumers are becoming increasingly nutrition-focused, seeking out foods that provide specific health benefits when shopping at the supermarket," said Nikki Putnam, registered dietitian nutritionist at Alltech. "They're demanding more nutrition out of each bite while asking farmers and the food industry to keep their food fresh and flavorful. Alltech's ForPlus and All-G Rich dried micro-algae fermentation products give producers the opportunity to increase the nutrient content of pork, milk and eggs without changing the flavor and quality consumers expect."
DHA is naturally found in fatty fish used for fish oil, and in some species of alga, according to Alltech. With algae gaining attention for their application to the feed and food industries as sustainable sources of DHA, the firm is expanding its algal DHA plant, one of only two plants commercially producing high-DHA heterotrophic microalgae. The facility, which is capable of producing approximately 15,000 tons of algae per year, has already been updated since it opened in 2011.
"Alltech's newly received approval from the CFIA on ForPlus and All-G Rich is an incredible step forward in sustainable animal agriculture," said Stuart McGregor, Alltech Canada general manager. "This will provide the Canadian market with a renewable and competitive advantage to enrich pork, milk and eggs with DHA while also offering a sustainable alternative to current DHA omega-3 fatty acid sources that are depleting global fish stocks."
Supplementing livestock feed with nutrients such as DHA produces enriched animal products that have the potential to improve the health and nutrition of people who eat them.