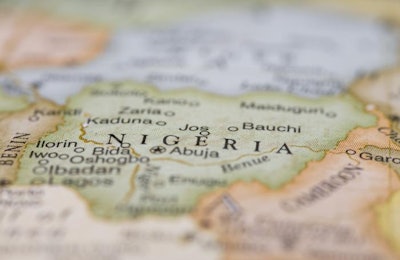 A senior politician in Nigeria this week has urged his countrymen to return to rural areas and resume farming, while poultry and fish farmers are being forced by high, volatile feed prices to cut back production or even abandon their businesses.
To address the country's food crisis and economic difficulties, lawmaker and representative for the Doma North Constituency at the Nasarawa State House of Assembly, Mohammed Okpede, has been urging Nigerians to resume farming, reports The Nation Online. He is calling on young people and others who have left the countryside to seek a better life in the cities to return to their family farms.
It might not be easy for those who return to farming, however. The country's poultry and fish farmers have suffered such dramatic increases in feed prices recently that many are seriously considering leaving the sector and seeking alternative business ventures.
In Lagos state, fish farmers complain about feed prices rising by as much as 80-100 percent, reported Daily Trust.
Locally produced catfish feed has risen from NGN6,000 (US$19.67) to NGN9,000, while imported feed has gone up from NGN6,000 to NGN11,000 for a 15-kg bag. Tilapia feed from Nigeria was NGN3,150 and is now NGN4,200, with feed for fry now as much as NGN14,000.
"Most farmers start with foreign feeds and end with local feeds," said Nurudeen Tiamiyu, managing director of Amolese Aquaculture Nigeria Ltd. "The nutrients in foreign feeds are well calculated and you get better conversion at early stages for your fish to quickly get to their right sizes. Small fish usually consume foreign feeds. If you start with local all through, you will not get that result."
On the other hand, he said, it is not cost effective for a small farmer to produce his own feed.
Unable to recover the cost increases through sales, Tiamiyu confirmed that several farms have cut production.
Investigation by the newspaper reveals that local feed companies have increased prices because they rely on imported corn, fishmeal and soybeans, and imported feeds have also gone up in price.
Poultry profits squeezed
High feed prices are also hitting the poultry sector, causing Vice President (Agriculture) of the Association of Small Business Owners of Nigeria (ASBON), Stephen Oladipupo, to warn that the Nigerian poultry industry is facing a prolonged period of poor profitability, reports The Nation Online.
He said feed costing NGN2,200 at the start of this year is now selling for NGN3,000. Main reason is the increase in the price of corn, but soybean meal has been in short supply and has also become more expensive.
With no corresponding increase in egg prices achievable, producer margins are ever more tightly squeezed, he added.
Lagos State Federated FADAMA Community Association President, Alhaji Abiodun Oyenekan, warned that corn price volatility is likely to continue for some time. Livestock farming organizations have called on the government to ease imports of vital feed ingredients but the weakness of the local currency makes that move unlikely.
The economic situation also is pushing up the cost of other imported products, such as vaccines, medications and amino acids, Favour Uzochukwu, CEO of Gaij com farms told Daily Trust recently.
A poultry farmer at Mararaba in Nasarawa State, John Oji, makes feed for his own birds, and would like to expand production.
"I have the machinery and the knowledge but I don't have the capital to go into large-scale production," he said.
The government is supporting the poultry sector by releasing corn in storage to the Poultry Association of Nigeria (PAN), said director of Strategic Grain Reserves, Moses Oyewale Adewoye.
Furthermore, according to Audu Ogbeh of the Ministry of Agriculture, the government is reinforcing vaccine production at the National Institute for Veterinary Research in Vom.
This year, Nigeria's poultry sector has suffered widespread outbreaks of highly pathogenic avian influenza.