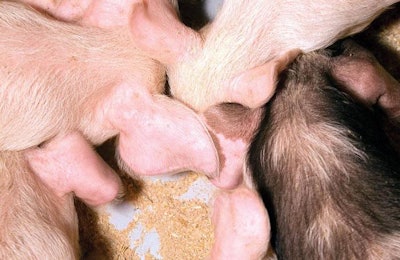 From WATTAgNet:
The past week brought us news about Land O'Lakes, Cargill, Marine Harvest, and pig and broiler nutrition.
---
The Board of Directors of Marine Harvest ASA has approved the development of a new feed factory in Scotland. The specific location is yet to be decided.
Fiber has attracted a lot of interest in the field of nutrition in recent years. With the term fiber, we refer to those plant components that cannot be broken down by animal digestive enzymes. The topic of fiber is a very complex one as fiber consists of a diverse array of compounds characterized by different physicochemical properties.
The cost of registering a new feed additive is staggering, let alone the expense to research and develop it in the first place. This was related to me recently by a very serious feed additives manufacturer. As such, we should not expect to see many new molecules registered as feed additives.
Driven by opportunities in the global feed software market to provide customers with integrated formulation software and solutions on a larger scale, Cargill has acquired Format International Ltd., a leading global feed formulation software company with more than 30 years of experience and more than 5,000 users across 93 countries.
In spite of organic trace minerals representing only about 1 percent of annual feed-ration costs, including these nutrients in sow diets can be a healthy investment, specifically for longevity's sake. Approximately 50 percent of the sows in the U.S.
The definition of a functional ingredient will vary between scientific disciplines, but for the purpose of this article, we define a functional ingredient as an ingredient that improves animal performance and well-being more than what can be explained solely by our understanding of nutrition.
Immunoglobulins are widely used in piglet feeds as they form an integral part of dairy, blood and egg products – all specialty ingredients used at high levels in such sensitive feeds. Lately, the use of immunoglobulins through plasma in broiler diets has resulted in the creation of super-performance prestarters, the same as with piglet creep feeds.
Land O'Lakes Inc. has launched a nutritional additives focus within its animal nutrition business. Known as PMI Nutritional Additives, the business will work with all feed nutritionists, manufacturers, veterinarians and producers seeking to deliver value, efficacy and strong results through their livestock feed.