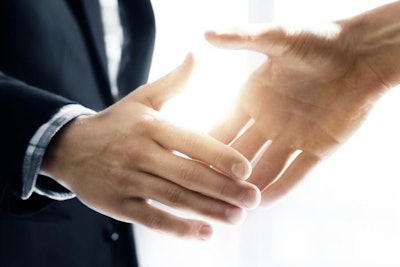 A new chapter in the story of Cowlick Minerals Ltd. is set to unfold after the purchase of the long-standing vitamin/mineral premix plant by Country Junction Feeds.
Cowlick Minerals Ltd. based in Innisfail, Alberta, Canada, is building on a legacy of almost a half century serving local producers and agribusiness as one of Western Canada's most enduring and trusted suppliers of quality feed and premix. It was incorporated as Innisfail Producers Ltd., in 1970. Jim and Susan Gole bought the family business in 1999 and changed the name in 2000 to Cowlick Minerals Ltd., now in its 20th year of operation.
Legacy of serving cow-calf operators
Jim Gole will stay on in a senior sales and nutrition role as the company integrates with Country Junction Feeds, headquartered in Wetaskiwin, Alberta. Country Junction Feeds itself is among the most established Alberta-based feed businesses, with roots reaching back more than 100 years. The Country Junction Feeds purchase of Cowlick Minerals will take effect September 1, 2019.
"We are very pleased to announce the Country Junction Feeds purchase of Cowlick Minerals," said Darrell Kimmel, manager of Country Junction Feeds. "This move brings together two of the most long-standing Alberta feed businesses. It adds to our capacity and options for beef producers. It ensures continued strong support for Cowlick Minerals customers."
The journey continues
"We have been truly honored to work with local producers over the past 20 years and now the journey for Cowlick Minerals continues under the new ownership," said Jim Gole. "Susan and I sincerely thank all of our customers past and present for the support over the years. I personally look forward to continuing as part of the team. Our customers can expect the same quality and service provided by Cowlick Minerals to continue."
Cowlick Minerals primarily serves cow-calf operators, featuring a full line of CFIA registered products including loose minerals, pressed blocks and molasses-based tub supplements. It is also registered to use medicated ingredients.
"On a personal note, I would like to recognize and to thank Jim and Susan for their dedication to building Cowlick Minerals over the past 20 years," said Kimmel. "Our families – the Kimmels and Goles – go way back in the Didsbury area and have shared a great relationship for a long time. As Country Junction Feeds, we look forward to working with Jim to ensure continued outstanding service to Cowlick Minerals customers."