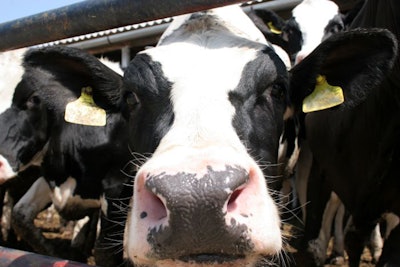 World Dairy Expo, to be held October 2-6 at the Alliant Energy Center in Madison, Wisconsin, will feature exhibits centered exclusively on the care of dairy cows. This year's theme will be "The Next Frontier."
World Dairy Expo is the "premier dairy trade show in the world," according to show organizers, and it brings together 800 companies with exhibits about all things dairy, including feeding and feed management, harvesting of feed, forage storage, bale wraps, milk handling equipment, parlors, milking machines, milk purchasers, lenders, building and barn supplies, animal health, pharmaceuticals, calf care and nutrition.
Crystal Ripp, trade show manager, said there will be more than 100 companies exhibiting this year that focus on feed and feed additives, and an additional 70 companies that handle feed equipment.
She said the trade show also will feature new product launches from companies, as well as executives and researchers from those companies who wish to meet with producers, nutritionists and veterinarians.
In addition to the trade show, there are accredited educational seminars, virtual farm tours and the World Forage Analysis Superbowl, where forage producers enter their highest quality forages in seven different categories to compete for more than $22,000 in cash prizes. Forage experts from the U.S. Dairy Forage Research Center, University of Wisconsin and other research centers will be available to present information and to answer individual forage research questions at the corresponding Dairy Forage Seminars.