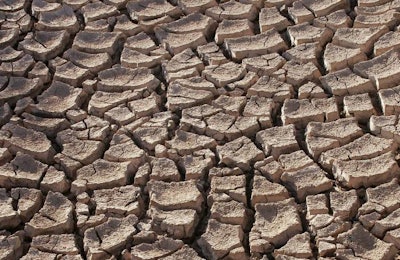 Switzerland's government will cut import tariffs on animal feed and offer interest-free loans to farmers dealing with a devastating drought, according to reports.
The federal agriculture agency said it would lower the tariff on hay and silo corn to zero to offer relief from the heat wave and drought that has caused animal feed supply shortages and killed thousands of fish in the Rhine River. The Swiss army also has begun airlifting water to thousands of cows in the Jura Mountains and Alpine foothills.
"Tariff reductions partly compensate for the rise in import prices and are therefore intended to benefit farmers," the government said. "The greatest difficulty for farmers concerned is the maintenance of liquidity and the general improvement of the operating situation. A repayable, interest-free operating loan can help here."
Two large basins of water have been filled to allow cattle farmers to fill up their tanker trucks to bring water to some of the 40,000 grazing animals.
Despite efforts to cool the water in the Rhine, which has risen above 80 F, one-quarter to one-third of the annual catch volume has been killed.
"Given the weather situation, a further increase in dead fish is expected over the next few days. A mass extinction as in the hot summer of 2003, when 90 percent of the entire grayling population died, hopefully will not occur," the government said in a statement.
In recent weeks, farmers in the United States, Australia, Germany and Scotland have also sought relief from the government for losses due to drought and excessive heat.