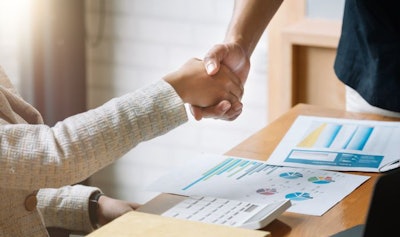 Further consolidation of the animal feed sector in the United Kingdom has occurred with the acquisition of Tamar Milling by the Wynnstay Group.
Wynnstay Group PLC has acquired Tamar Milling, a company based in the most southwesterly county of England, Cornwall.
Initial cost of the acquisition is GBP1.4 million (US$1.68 million), reports Business Live.
Manufacturing and supplying a range of blended livestock feed products from its base in Whitstone, Tamar Milling is seen by Wynnstay's CEO Gareth Davies as a good fit into the business.
Both companies see the value of high-quality products and good customer service, he said.
For Wynnstay Group, this latest acquisition represents an opportunity to continue its strategy to improve its services and products to customers in southwest England. Tamar's Whitstone mill will be Wynnstay's first feed manufacturing site in the region, although it already has a network of warehousing and specialists there.
After its acquisition, Tamar's founder, Nick Furse, will join Wynnstay. In a senior commercial role, he will continue to lead Tamar's operations.
More on Tamar Milling
Prior to the acquisition, Tamar Milling was owned and managed by Nick and Wendy Furse.
According to the website, it is a family business serving other family businesses. Set up in 1994, the company began by offering a mobile mill-and-mix service. More than 10 years ago, blend production was added.
Working with independent animal nutritionists, Tamar manufactures a range of blends for dairy cows, cattle and sheep, including custom mixes.
From the firm's base in Whitstone in north Cornwall, customers can collect concentrates and complete feeds for ruminants, pigs and poultry, as well as milk powders, feed buckets and minerals. Tamar also offers farm deliveries of a range of feed ingredients.
More on Wynnstay Group
Founded in 1918 as a farmer cooperative, Wynnstay Group converted to a public limited company in 1992.
According to the firm's website, it continues to focus on farmers and the rural community. As an agricultural supplier, it supports livestock and arable farmers to produce food in a sustainable, environmentally friendly and profitable way.
In the financial year ended February 2021, the group generated profit as earnings before interest, tax, depreciation and amortization (EBITDA) of GBP1.789 million on revenue of GBP41.45 million.
This year, Wynnstay Group acquired 100% of the share capital of Humphrey Feeds & Pullets from Humphrey Farms. At the time of the acquisition, Humphrey Feeds & Pullets sold around 110,000 metric tons (mt) of poultry feeds annually to customers across the south of the U.K., while associated business, Humphrey Pullets Ltd., supplied point-of-lay pullets.