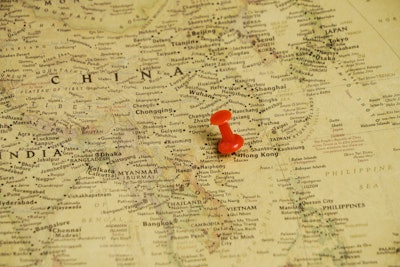 FREEMAN83 | BigStock.com
During the last week of October, presence of the African swine fever (ASF) virus was confirmed at a farm in Hong Kong.
The infection was revealed during surveillance of a licensed premises after elevated mortality in sows, according to the official notification to the World Organisation for Animal Health (WOAH).
Ten of the animals were reported to have died, and 26 showed symptoms of the disease. Sixteen of the pigs tested positive for the virus. Source of the infection was unknown.
On November 9, the Hong Kong government reported that further testing had revealed more infected animals at the farm. As a result, the remaining pigs there — around 5,600 animals — had been culled, and their carcasses sent for disposal. The local authority was carrying out cleaning and disinfection procedures.
Within 3 kilometers of the outbreaks were three other premises with pigs. Up to that date, none had shown signs of ASF, or tested positive for the virus.
Another farm outbreak in eastern Russia
One week ago, Russia's veterinary authority notified WOAH about a further ASF outbreak in the Primorskiy region of the Far Eastern federal district.
Affected was a farm operated by Rusagro, where 241 pigs had died out of a total herd of approximately 38,400.
This brings the number of outbreaks in this region since May to six. As well as one case in a wild boar, two of the previous outbreaks were in herds described as "backyards," and two in large adjacent farms also operated by Rusagro.
In this outbreak series so far, more than 13,000 pigs have died as a result of ASF, and more than 94,000 have been culled in order to stop the spread of disease.
Reported ASF cases elsewhere in Asia
In the northeast Indian state of Manipur, pig farmers are reporting the deaths of up to 90% of pigs from ASF.
According to Deccan Herald, farms have been affected in seven districts in the state. Farmers are facing severe losses, says the producers' association. It has called on the authorities for financial compensation for affected pig owners, and for support with the proper culling of infected pigs.
In the Philippines, active ASF outbreaks continue in 30 provinces, according to the latest Bureau of Animal Industry update dated October 27. These cover 12 of the nation's regions — one fewer than the previous update on October 13.
While the total number of regions affected since the first cases in 2019 remains at 17, affected municipalities and communities continue to creep up.
Compared with 2022, Vietnam is experiencing fewer ASF outbreaks this year than in the comparable period of 2022.
In the first 10 months of this year, 481 outbreaks have been confirmed in 42 provinces, according to official figures cited by the United Nations' Food and Agriculture Organization (FAO). To stop further spread of the virus, more than 18,000 pigs have been culled over this period.
From local media, FAO records recent outbreaks in districts of Nghe An, a province in the north Central Coastal Region of Vietnam. More than 800 pigs are reported to have died or been culled in this area over recent weeks.
Since the first recorded cases in 2019, the number of ASF-infected wild boar in South Korea has reached 3,350, according to Pig & People (as of November 16). This is 48 more than on a previous edition dated October 28. Infected wild boar have been found in 38 cities/counties in four provinces, while the number of outbreaks on farms remain unchanged at 38.
Latest research from the U.S. reveals new information that may make it easier to develop effective ASF vaccines to protect pigs from the disease in future. The studies allow the 25 previously identified virus types to be re-classified into just six distinct genotypes.
View our continuing coverage of the global African swine fever situation.