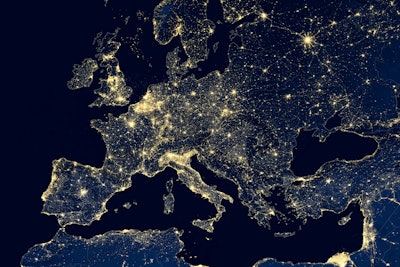 scaliger | Bigstock.com
First ever cases of African swine fever (ASF) in Sweden were confirmed at the end of August.
Since then, the number of infected wild boar has reached 53, according to the national veterinary authority, SVA (as of November 13). All these animals have been found in the originally designated disease control zone, which is around the central-south Swedish town of Fagersta.
So far, no cases have been detected either the nation's domestic pigs or in wild boar outside the control zone.
In recent days, the SVA has assessed the risk of ASF spreading to wild boar outside this zone as "low," and "very low" to swine on farms and in backyards.
12 European countries report new ASF cases in wild boar
So far this year, 20 countries have officially registered one or more outbreaks of the disease in their wild boar populations.
This is according to the Animal Disease Information System from the European Commission (EC; as of November 3). This covers notifiable diseases in member states of the European Union (EU) and most its immediate neighbors.
So far in 2023, the total number of ASF outbreaks involving wild boar recorded through this system was 6,778. This is an increase of 83 compared with the previous edition dated October 27.
For comparison, 15 European countries covered by the EC System registered a total of 7,442 outbreaks of ASF in this population in the whole of 2022.
To date this year, Poland has reported the most outbreaks in this category (2,404), followed by Germany (854 outbreaks), Italy (840), Latvia (612), Slovakia (518), Hungary (367), Lithuania (335) and Romania (258).
All of these countries had registered new cases since the previous EC update on October 27, as did Estonia and Ukraine. Their totals for the year stand at 42 and seven, respectively.
ASF outbreak total in domestic swine creeps up
As of November 3, the EC System puts the overall number of ASF outbreaks in domestic pigs at 4,096 in 16 countries.
For the whole of 2022, there were a total of 537 recorded outbreaks in 12 of the region's states, according to this source. Around 60% of herds affected last year were in Romania.
In 2023, the total to date is 23 more than in the previously published edition of the EC's System. Of these, 16 of the new outbreaks were in Croatia, six in Romania, and one in Ukraine.
Registering the most outbreaks in domestic pigs with the EC so far in 2023 is Bosnia-Herzegovina. Its total stands at 1,405, and is unchanged since October 25. Next come Croatia (now with a total for the year to date of 1,094), Serbia (762) and Romania (702). The next highest country total is Poland with 30 outbreaks in the year to date.
3 European countries report more cases in pigs
Over the past week, three European countries have confirmed further ASF outbreaks in their respective domestic swine populations with the World Organisation for Animal Health (WOAH).
Based on notifications to this body, Croatia has registered the most new outbreaks. Involving a total of 331 domestic pigs, these affected 17 more backyard herds in the northeastern counties of Vukovar-Srijem and Osijek-Baranja.
Since this nation's first ASF cases in June, 1,118 outbreaks of ASF have been confirmed with WOAH. While eight of these involved wild boar, all the rest were in relatively small herds of domestic pigs — around 23,200 in total.
By contrast, Romania's battle to control ASF dates back to 2017. Latest outbreaks reported to WOAH involved 10 backyard herds comprising a total of 92 animals.
In Ukraine, ASF has been detected again after a brief hiatus in two provinces, based on the latest official notifications. At the start of this month, cases were reported in a backyard herd in Vinnytsia, and then in two pigs in Dnipropetrovsk.
Around the same time, seven pigs tested positive for the virus in Kirovohrad, and two in Poltava, while the virus was detected in two more backyard herds in the Kyiv area. All these provinces are located in central Ukraine.
No vaccine to protect pigs against ASF is available commercially. However, last week it was announced that scientists from Australia and the U.S. have teamed up to develop a safe and effective ASF vaccine.
View our continuing coverage of the global African swine fever situation.