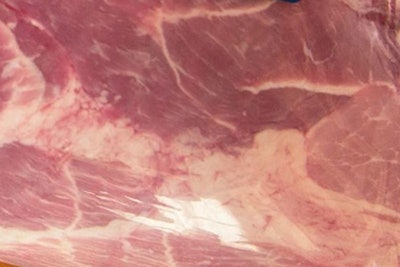 JBS
An unintended consequence of California's Proposition 12 law could be the possible entry of African swine fever (ASF) into the United States, according to Rabobank Protein Analyst Christine McCracken.
During the Rabobank BBQ Index Virtual Media event on June 21, McCracken answered multiple questions about ASF and Proposition 12, which makes it unlawful for pork from pig farms that use gestation stalls to be raised or sold in California.
Proposition 12 is in place, but it has not been enforced, so the full effect of the law's impact on pork prices has not yet been fully realized. But if and when it does, that could create a problem as people look for pork that is less pricey.
"One thing that does kind of stand out to me is maybe the risk with Proposition 12 in California raising pork prices, there could be more cross-border movement of pork, and that's something that we obviously need to keep an eye out for as we think through how ASF moves," McCracken said.
ASF has not yet been detected in the United States, although it has in many other parts of the world, including some Caribbean nations.
McCracken said she thinks the pork industry has been doing a good job of preparing itself for a possible outbreak and taking preventative measures. There have also been attempts by travelers to smuggle pork into the United States, to which she said, "I think the federal government has done a good job of finding all of those suitcases of pork that people are trying to bring in."
Also during the event, McCracken addressed issues related to the poultry industry, including the potential impact the replenishing of U.S. turkey supplies will have on other proteins, as well as the current and possible future state of the chicken sandwich wars.