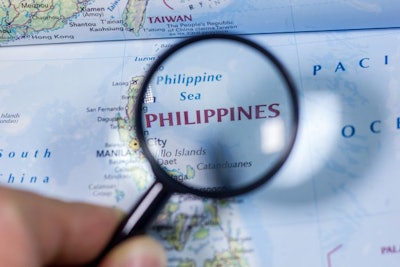 With a new spike in cases of African swine fever in the Philippines, the authorities have been adjusting disease control strategies.
African swine fever (ASF) cases have been surging in the Philippines, reported Chinese news agency Xinhua in early April. Citing data from the Department of Agriculture, the source says this devastating pig disease continues to ravage the pig population of the Philippines, affecting 21 provinces, 54 towns and 137 rural communities. The virus was first detected in the country in 2019.
With control of the spread still not achieved, the source reports that the department has updated its disease control strategy. In the future, there will be more emphasis on surveillance, and closer collaboration with local governments.
Among the new measures is a mobile caravan, which will help renew awareness of ASF among the general population, reported the Department of Agriculture recently. Starting in the Metro Manila area, the campaign will focus on how to prevent the spread of ASF in the country.
Philippines revises disease control strategies
Aimed at hog owners in Iloilo in the Western Visayas region, the authorities are urging owners to stop feeding their animals swill and food scraps, according to the Philippine News Agency (PNA).
In the same province, the chief veterinarian has announced a new focus on preventative measures at farm level. So far, border controls and depopulation have been ineffective in disease control, according to the official. Instead, there will be a greater focus on biosecurity, reported PNA. Most important measures are securing each premises, maintaining disinfectant footbaths, and limiting contact with the pigs to one person, who only enters the pen with clean clothes and footwear.
For better ASF control, one company executive has called for the introduction of ASF testing for all imported meat. The country is one of the few that does not carry out testing at the port of entry, according to Business World. Testing facilities announced in 2019 are yet to be delivered.
In Central Visayas, almost one metric ton of illegally traded pork products was burned last week, reported SunStar.
At the end of March, the governor of one province was set to sue the national Bureau for Animal Industry — part of the Department of Agriculture — for alleged mismanagement of ASF controls.
South Korea strengthens disease containment
Last week, confirmation of a further ASF outbreak on a pig farm led the authorities in South Korea to increase control measures. The number of farm inspections will be raised to 200,000 this year, reported the Yonhap news agency. Focus will be in the more high-risk areas in the north and west of the country. Last year, total inspections were around 144,000.
So far this year, six farms have recorded ASF outbreaks. Latest to be affected were approximately 6,000 pigs in the Pocheon city area, according to the agriculture ministry. As usual, the outbreak prompted the introduction of a 48-hour ban on the movement of pigs and other related transportation in the area.
Located in the northeastern province of Gyeonggi, this latest outbreak is the third in Pocheon since mid-March. It brings the country's total outbreaks in domestic pigs so far this year to six.
Since ASF was first detected in the country in 2019, 36 outbreaks have occurred on farms.
Up to the end of March, more than 78,000 of South Korea's domestic swine had been directly impacted in ASF outbreaks on farms. This is according to the latest notification from the national animal health authority to the World Organisation for Animal Health (WOAH). These include eight outbreaks that started between November 2022 and March 31 this year.
Since 2019, the number of ASF-infected wild boar in South Korea has reached 3,043, according to Pig People (as of April 15).
Outbreak total approaches 100 in Western Malaysia
Since October 2021, the number of ASF outbreaks in Western Malaysia has risen to 99. This is according to a recent official report to WOAH, and it covers the period from mid-January to early March.
As well as two infected wild pigs, outbreaks were confirmed on eight farms. These involved more than 16,600 pigs in herds of between 490 and 9,400 animals.
During the past two and a half years, approximately 91,200 domestic pigs and 79 wild boar have been affected by ASF in this part of Malaysia.
In addition, 75 outbreaks in wild and domestic species have been confirmed in Sabah and Sarawak in Eastern Malaysia. Most recent cases reported to WOAH in these states occurred in October 2022.
Further ASF cases in South Asia
After a brief hiatus, ASF returned to southern Bhutan at the end of March.
Testing positive for the virus were 83 pigs in a backyard herd in the district of Sarpang. Four of the animals died at the premises, which the WOAH report indicates is located near to the border with India. Within a few days, a second outbreak was recorded in the same district at a farm with almost 600 pigs.
To WOAH, Bhutan's veterinary authority has declared a previous outbreak series "resolved." This had involved a village herd of approximately 60 pigs in another southern border district, Dagana, in February.
Meanwhile, two further ASF outbreaks have been confirmed in Nepal.
According to recent WOAH notifications, these affected small pig farms in Sudurpashchim Pradesh. Located in the Far Western Development Region, this zone has been the location of ASF cases reported since last month. One of these appears to be near to the border with the Indian state of Uttar Pradesh.
Since ASF was first detected in Nepal 12 months ago, more than 20,000 domestic pigs and one wild animal have been confirmed with the infection in 39 separate outbreaks.
ASF developments elsewhere in Asia
This month, authorities in Thailand declared to WOAH that the ASF situation has been "resolved."
Since the country's first cases were reported to WOAH in November 2021, the virus was detected at 114 locations in 36 of the 76 provinces in all six regions of Thailand. No cases were reported on commercial farms, but all were in village herds. While around 1,260 cases were officially registered, numbers of animals were incompletely recorded in WOAH notifications.
Also declaring to WOAH the end of an ASF outbreak series is the Russian veterinary authority. This covered the Primorskiy region of the Far Eastern federal district. There, two wild boar tested positive for the ASF virus in February.
In the Siberian federal district, four further outbreaks in domestic pigs have been confirmed in Krasnoyarsk. Affecting small backyard herds, these occurred in late March. They bring the total outbreaks in this region since mid-March to five. Directly impacted have been 332 pigs, 25 of which died.
View our continuing coverage of the global African swine fever situation.