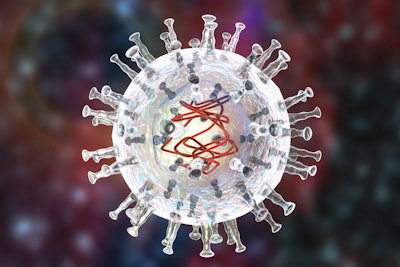 Vietnam stopped inoculations after pig deaths
After Vietnam temporarily suspended the use of its African swine fever (ASF) vaccine, the U.S. Department of Agriculture (USDA) Agricultural Research Service (ARS) says it cannot confirm whether it was involved in the development of the vaccine.
On August 24, Reuters reported that "dozens" of approximately 600 inoculated pigs in Phu Yen province died after receiving the NAVET-ASFVAC vaccine. The pig deaths are under investigation, an agriculture ministry official told Reuters.
While NAVETCO National Veterinary Joint Stock Co. distributes a vaccine in Vietnam that was developed by USDA-ARS, the department said it was still gathering information to determine whether the vaccine in question is the same one.
"The USDA-Agricultural Research Service (USDA-ARS) is committed to delivering scientific solutions to national and global agricultural challenges. At this time, we cannot confirm that the vaccine that NAVETCO is distributing in the field was developed by USDA-ARS," an ARS spokesperson told Feed Strategy in an email. "The Agricultural Research Service is waiting for more information and offering support as Vietnamese officials investigate the matter."
NAVETCO has partnered with ARS on ASF vaccine research and development since 2020.