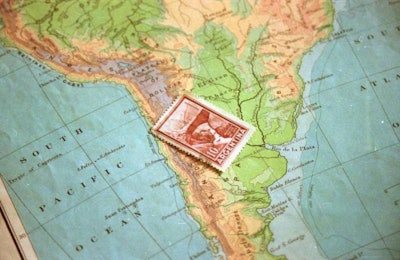 Health alert issued after African swine fever was discovered on the island of Hispaniola this year
Argentina's National Service of Agrifood Health and Quality (Senasa) has issued a health alert with the aim of preventing African swine fever (ASF) from entering the country, and the continent of South America, which remain free from the disease.
The alert has been issued as a result of the detection of the disease on the Caribbean island of Hispaniola, which comprises the Dominican Republic and Haiti, in July and September, respectively. Argentina is about 3,800 miles from the island.
In its Resolution 561, enacted on November 10, the government said "it is essential to reinforce the levels of prevention of entry, exposure and dissemination, in order to avoid the introduction of the disease" into the country. With the resolution, new prevention measures are adopted and existing ones are strengthened, in order to reduce the risk of ASF exposure and spread, the government said.
The preventive health alert is in line with an agreement of the Permanent Veterinary Committee of the Southern Cone (CVP), which includes Argentina, Brazil, Chile, Paraguay, Uruguay and Bolivia, and the World Animal Health Organization (OIE).
As a member of the OIE, Argentina is obligated to announce presence of animal disease within its borders. Senasa has the authority to apply penalties in "casers of non-compliance or transgressions."
Since the discovery of ASF in the Dominican Republic and Haiti, other countries have taken similar precautions and ramped up biosecurity controls. In late August, the U.S. Department of Agriculture's (USDA) Animal and Plant Health Inspection Service (APHIS) said it would establish a foreign animal disease (FAD) protection zone in Puerto Rico and the U.S. Virgin Islands. The OIE provides for the establishment of a protection zone within an area free of disease, as a temporary measure in response to an increased risk from a neighboring country or zone of different animal health status. Once the OIE recognizes the protection zone(s), APHIS will work to confirm that individual countries recognize and accept the zone(s).
And, in September, APHIS said it was suspending the interstate movement of all live swine, swine germplasm, swine products, and swine byproducts from Puerto Rico and the U.S. Virgin Islands, effective immediately, until APHIS can establish sufficient mitigations to authorize such movement.