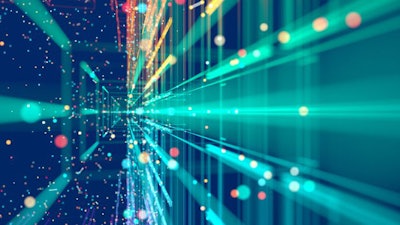 AFIA President and CEO Constance Cullman identifies the topics she believes will take center stage for animal feed producers in 2022
Coming off two turbulent years — with COVID-19, geopolitics and volatility impacting every industry worldwide — many look forward to what 2022 may bring in terms of stability and a return to normalcy.
In preparation for the November/December issue's cover story, "2022 Feed Industry Outlook: Supply chains remain a concern," Feed Strategy reached out to American Feed Industry Association (AFIA) President and CEO Constance Cullman to get her take on the hot topics influencing U.S. poultry and livestock feed production in 2022. Here is the full interview.
Feed Strategy: What are the main issues animal feed industry stakeholders will have on their radar in 2022?
AFIA President and CEO Constance Cullman: There are three main issues.
African swine fever (ASF) virus
A recent Iowa State University study revealed that, should the African swine fever (ASF) virus enter the United States, it could cost upwards of US$50 billion in revenue losses and the loss of 140,000 jobs over 10 years. Now, with the virus at our back doorstep in the Caribbean, many of our members are rightly concerned about a potential U.S. outbreak and the supply disruptions and economic damages it could cause. While our industry has always been committed to biosecurity, and we learned some things throughout the COVID-19 pandemic, such as reducing foot traffic at facilities and utilizing touchless procedures, we are still concerned about the possibility of animal food manufacturing facilities being a route by which the virus could spread easily and rapidly from farm to farm, if introduced stateside.
The American Feed Industry Association (AFIA) has been collaborating with leaders throughout the pork industry and U.S. government since ASF first emerged in China in 2018 and is once again stepping up efforts to improve communication with members, ensuring they are equipped with the latest ASF information and biosecurity protocols to prepare their facilities; fill research gaps, through the Institute for Feed Education and Research (IFEEDER), helping the industry understand our role in virus mitigation and measures that may need to be taken before, during and after an outbreak; and coordinate with policymakers so that they move forward with a national response strategy that is science-based and limits, as much as possible, export losses should an ASF outbreak occur.
January 2021 marked 10 years since the Food Safety Modernization Act (FSMA) was signed into law, which set into motion an overhaul of the United States' animal food safety regulations. While it did not drastically change the way that our industry produces the more than 284 million tons of safe feed and pet food that is consumed annually in the United States, it did change many of the terms and processes the industry uses. Over several years, the Food and Drug Administration wrote regulations and guidance, trained inspectors and phased in compliance with the rule's many parts, based on facility size. Now, I can congratulate our industry for stepping up to the plate to successfully achieve compliance with FSMA, but there is still more work to be done.
Recent FDA inspections have shown that some facilities are still struggling with creating and using their animal food safety plans, reducing the risk of contaminants from being found in animal food and ensuring that all the correct nutrients are included in their animal food products, among other things. The agency has indicated that it would like to see "continuous improvement" in achieving compliance with FSMA, and the AFIA is working to assess where the challenges may lie and provide both expert advice to members and input to the agency on where regulatory discrepancies may exist. Given that the COVID-19 pandemic disrupted the FDA's inspection schedule, the AFIA will also be working with members in 2022 to get them back on track for in-person inspections and analyze government data so, as an industry, we can continue to improve. The AFIA will also be sharing feedback with the FDA on its plan to modernize its future inspectional approach through technology, bearing in mind that some facilities still lack access to high-speed internet.
The Biden administration has made it clear that it will view all decision-making with the lens of how pursuing new policies will get the United States closer to achieving its climate change goals, from support of new technologies to pursuing international trade agreements. We see this as a great opportunity to champion the animal food industry's role in reducing the animal protein's environmental footprint, given the nutritional advances we've taken and exciting developments in the pipeline.
Brazil, Chile and several European countries are already moving full steam ahead on approving feed additives that reduce enteric emissions from cattle and optimize livestock's nutrient uptake, but unfortunately, the United States maintains an outdated regulatory policy that makes it impossible for these ingredients to be reviewed and labeled properly. Recently, this issue has drawn Agriculture Secretary Tom Vilsack's and Congress's attention, and the AFIA is working with industry partners and climate coalitions to push the FDA to modernize its existing policies so these game-changing environmental solutions can come to market quicker and the U.S. will draw closer to its climate goals.
Feed Strategy: What is the greatest challenge feed manufacturers will face in the next 12 months?
Cullman: Supply chain issues. In the days immediately following the first U.S. COVID-19 cases, several ripple effects were felt throughout the agriculture industry, causing massive domestic and international supply chain disruptions, the stockpiling of goods (including of animal food), shortages of essential feed ingredients, and reductions in workforce, to name a few. As more Americans are vaccinated and states continue to safely reopen their economies, many of these issues are being resolved, but several major challenges still remain.
The AFIA has been working for the past year with others in the agriculture industry to call for the U.S. government to resolve the ongoing issues at U.S. ports, which have resulted in empty containers being returned to Asia without being loaded with U.S. agricultural commodity exports as well as the imposition of millions of dollars worth of unreasonable punitive charges. Our industry has also felt the impact on the ability to import products due to extreme port congestion. The issues at the ports are not only causing a financial burden to our members, but it is making it more difficult for them to fulfill international and domestic customers' orders in a timely way. With more than 20% of agricultural production exported abroad, it is critical that our country work expeditiously to resolve these issues on behalf of U.S. manufacturers.
Similarly, the animal food industry is struggling to fill open positions in manufacturing facilities with skilled workers, an industrywide problem that has only been exacerbated by the pandemic and current unemployment incentives. The AFIA continues to call for policymakers to champion trade school opportunities and small business development to support independent contractors in many areas as well as monitor ongoing labor issues to maintain a competitive workforce.
Feed Strategy: In your opinion, what is the most impactful animal protein consumption trend?
Cullman: For centuries, gathering around the table has been a critical way for families and friends to connect, and I think that over the past year, the recognition of the comfort food brings has grown. In March 2020, people feared that the food supply chain was in jeopardy when they saw images of empty grocery store shelves but America's food producers and grocers quickly reassured them this simply was not the case. Because of that quick action, the food industry earned goodwill with the public – with nearly 60% of Americans now viewing farming and agriculture positively, along with 58% for the restaurant industry and 54% for the grocery industry.
Consumers are spending more time researching where their food comes from, looking for new recipes to try and turning to brands that align with their values. And animal protein continues to align with their values as we learned in what has been a challenging year and a half – the demand for animal protein has remained strong and because of it, the demand for feed is forecasted to grow 2.5% by 2025.
Going into 2022, our industry has a unique opportunity to answer emerging questions about animal protein sustainability and help business-to-consumer companies achieve their sustainability commitments by providing, in a transparent way, reliable environmental data on feed ingredients and working to bring new products to the marketplace that could further reduce the use of natural resources or emissions. We also have an opportunity to work with policymakers on championing the role of science and innovation in international food dialogues, to ensure these discussions are not used to turn the clock back on scientific progress or denigrate current production practices.
Our members are doing remarkable things in sustainability and, through IFEEDER, we are working to better understand our industry's role.
References available upon request.