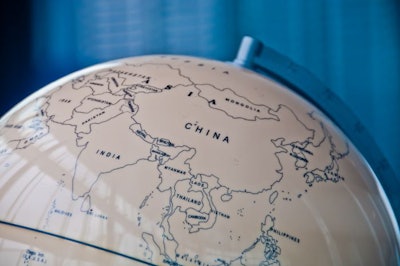 Country focuses on food security in wake of COVID-19 pandemic in its annual rural policy document
China looks to increase its grain yields by 2025 and grow support for its domestic seed industry in the 2021 edition of its annual agricultural policy, known as the No. 1 document.
This year's document, published by the State Council, puts more emphasis on food security in the wake of the COVID-19 pandemic. China plans to build a "national food security industry belt" that would connect all of the country's key grain-producing areas, according to a report.
China plans to stabilize the production of soybeans, develop edible oilseed crops and diversify its imports of agricultural products. The document also puts new priority on the seed sector and aims for faster implementation of scientific advancements in breeding, as well as "industrial application of biological breeding," which includes genetically modified crops.
The document said the country should modernize its animal production systems and protect and stabilize its hog production sector. China is restocking its pig herd after it was decimated by African swine fever (ASF) in recent years. Large-scale farms are expected to contribute to rapid restocking in 2021.
"Large-scale farms have gained experience in managing the disease, diagnosing ASF as early as possible and culling only a small number of hogs as a result," a recent Rabobank report said.
A recent U.S. Department of Agriculture (USDA) report said that, as China grows its pig herd, feed demand is growing as well. But corn prices in China are high, so producers are seeking alternative sources.
"They need a lot of feed and turning to all sources" including rice – "mostly lower quality rice that's been in storage for a long time," said USDA Outlook Board Chairman Mark Jekanowski recently.
"Rebuilding, the expansion of pork production in China has probably occurred a little bit quicker than a lot of folks has anticipated and so, to some degree, a lot of the expectations of even stronger pork demand to China haven't fully panned out," Jekanowski said. "But, again, that situation is still fluid. China's still dealing with ASF, they still clearly have very high demand and they're still in the international markets for pork."