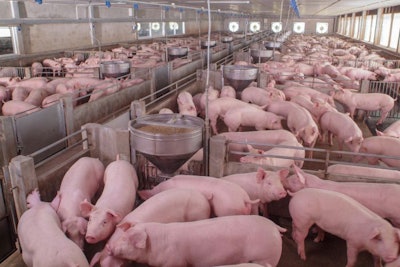 Should diseases like African swine fever and foot-and-mouth disease enter the U.S., the Commodity Credit Corporation needs authorization to quickly get payments to producers who need to depopulate
House Agriculture Committee Chairman Collin Peterson, D-Minnesota, says it is time the federal government has a plan in place to more easily provide hog producers with indemnity payments in the case that they have to depopulate their herds due to an infection of African swine fever (ASF) or foot-and-mouth disease (FMD).
Peterson addressed the problem while speaking at the Farmers and Ranchers Roundtable, hosted on August 28 by the Joe Biden for President campaign.
Peterson said a large part of his focus on the agriculture committee is coming up with responses for potentially emerging diseases such as ASF and FMD. He said the coronavirus (COVID-19) pandemic serves as an example of the need: When some meat and poultry processing plants halted operations because of COVID-19 outbreaks at those facilities, it forced many producers to cull their flocks and herds.
The same thing could happen should ASF, which has been widespread in Asia and Europe, enter the United States and farmers would have to depopulate. Peterson said that if authority were given to the Commodity Credit Corporation (CCC) to allocate funds to producers with losses, it would speed up the process of getting indemnity payments distributed and would more quickly help farmers in a time of need.
The U.S. Department of Agriculture "did a paper on African swine fever. It was a good paper, but the problem is it was never implemented beyond just having a study," Peterson said.
"What I'm trying to do is get things in place so we have not only a study, but we actually have rules and we give the authority to the CCC to deal with African swine fever, to deal with foot-and-mouth disease, to deal with these things that we know are going to come, so we are ready to go and we don't end up like we did in this situation where we had packing plants close down, and we have no authority to go in there and do anything, scrambling around and people having to depopulate hogs and turkeys. I don't want to have to go through that again."