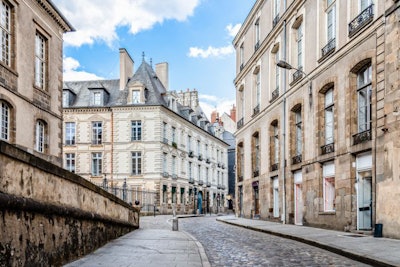 The livestock farming sector is affected by global economics and health issues. The spread of African swine fever around the world and, in particular, China is just one example of a crisis affecting the markets. Everyone involved in livestock farming worldwide is aware of the importance of managing animal health along the entire livestock production value chain.
The European political context is also changing. The upcoming elections are extremely important for EU countries, and agricultural issues must be given the attention they deserve in the debates.
At the national level, farmers are dealing with increasingly high consumer expectations. Biosecurity is the key to protecting and growing ag sectors. Production models are changing and diversifying. Fewer young people are going into farming, and the pool of skilled labor to meet the demand in agricultural production is shrinking because these jobs are not attractive.
Moreover, farming is by nature the first sector to be impacted by climate change. We must adapt and anticipate change by implementing new techniques, new practices and new equipment.
In such a changing, demanding and sometimes alarming context, it is important for livestock farmers to have a place to meet, to demonstrate their expertise and their pride in their profession. That's what they find at SPACE: They feel proud to belong to this sector that provides food for people and the planet, while protecting the environment and ensuring the well-being of the animals they raise.
For the companies and organizations that support them, it is important to develop their markets in France and abroad, introduce new products, demonstrate new solutions and explain how they are promoting responsible farming.
SPACE is the key event that meets the expectations of livestock farmers across all sectors, including cattle, pig, sheep, goat and poultry farmers. It is the only event that brings together so many diverse and complementary actors.