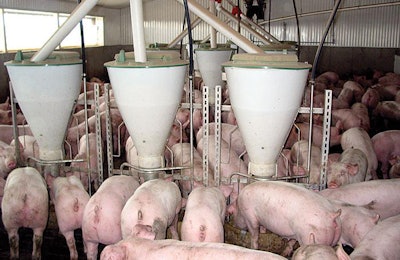 China's General Administration of Customs said it has detected the African swine fever (ASF) virus in protein powders made with pig blood.
The raw material for the contaminated products – of which there are almost 74 tons, mainly used in animal feed – came from 12 slaughterhouses in Tianjin, China, according to a Reuters report. The products were made by a subsidiary of Tianjin Baodi Agri & Tech Co. Ltd.
In September, China banned the use of food waste and pig blood as a raw material for animal feed to halt the spread of the disease, which began in August. Since August, there have been more than 90 cases of African swine fever in China.
Although ASF does not affect humans, it is highly contagious and deadly among pigs, cannot be cured and has no vaccine.
Seized meat product tests positive for ASF
A separate report from the Taipei Times said that a Chinese meat product seized by Taiwan customs officials tested positive for the virus. The sample came from yanpi, a type of wonton wrapper made from pork.
The product was one of many seized from a traveler. Among more than 600 meat products sent for testing since late October, it was the seventh sample confirmed to contain the virus. The other samples that tested positive were from sausages produced in China.
View our continuing coverage of the African swine fever outbreak.