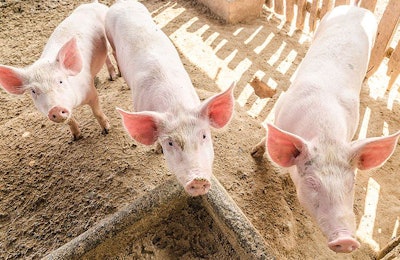 See what topics were the most popular in the animal feed industry in November.
---
Since the beginning of August, there have been more than 40 outbreaks of African swine fever (ASF) across China and parts of Europe.
Ten animal feed producers in North America were among the 100 companies worldwide that met or exceeded 1 million metric tons of compound feed production in 2017, according to WATTAgNet.com's Top Feed Companies database.
More than 1 million tons of animal feed in Europe could be contaminated with a banned genetically modified (GM) feed additive that may be resistant to antibiotics.
American soybean farmers have taken a big hit as trade tensions between the U.S. and China have heated up throughout 2018. Soybean prices have fallen and the U.S.'s biggest customer has stopped buying its soybeans.
The top 10 animal feed manufacturers in South America produced more than 23 million metric tons (mmt) of animal feed in 2017, according to WATTAgNet.com's Top Feed Companies database.
As the U.S. and China have engaged in a trade dispute throughout much of 2018, American pork producers have taken a hit.
Ioannis Mavromichalis: An animal industry professional's first-day impressions from Europe's most-attended trade fair for animal production.
A ship carrying U.S. soybeans to China changed its destination en route, according to a Reuters report.
A recent study concluded that if a pig digests flies that have been in contact with a herd infected by African swine fever (ASF), that pig could contract the virus.
One state saw a new report of mycotoxins in corn this week, according to Neogen's Monday Mycotoxin and Crop Report from November 20.