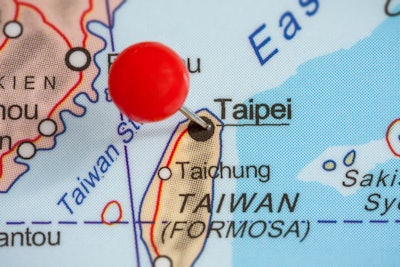 Chinese pork processor WH Group is investigating a claim by the Taiwan government that a sausage made by the company tested positive for African swine fever after it was brought there by a traveler.
Taiwan's Council of Agriculture said it found a gene that was 100 percent similar to the African swine fever that has spread across China in recent months in a Shuanghui Crispy Sausage made by WH Group subsidiary Henan Shuanghui Investment and Development. The sausage was one of 306 meat products smuggled into Taiwan between August and October. WH Group said it has not found the disease in any of its products sold on China's mainland.
South Korea and Japan have also reported finding the disease in processed meat products from China.
In August, WH Group found African swine fever in one of its slaughterhouses, which it closed for six weeks. Since the beginning of August, there have been more than 40 outbreaks of African swine fever across China and parts of Europe.
Although ASF does not affect humans, it is highly contagious and deadly among pigs, cannot be cured and has no vaccine. More than 200,000 hogs have been culled because of the disease this year.
Taiwan's Bureau of Animal and Plant Health Inspection and Quarantine has increased searches of travelers' luggage at airports and seaports to stop pork products from entering its borders. The U.S. Department of Agriculture also has said it is working with Customs and Border Protection staff to enhance screening of luggage to ensure restricted products are not coming into the U.S.
View our continuing coverage of the African swine fever outbreak.