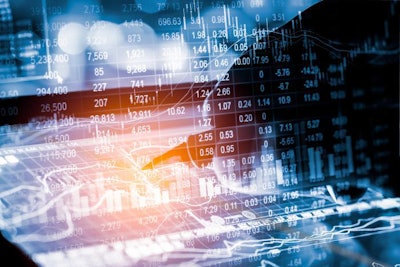 Lochem, the Netherlands-based ForFarmers N.V. saw gross profit growth in all clusters for the third quarter of 2018, with strongest increases in Germany/Belgium/Poland and the United Kingdom, the company reported on November 1. However, the company was negatively affected by raw material and energy costs.
"We are satisfied with our strengthened market position in the poultry sector following the acquisitions of Tasomix and Maatman," said Yoram Knoop, CEO of ForFarmers. "In addition, the like-for-like development of gross profit particularly in Germany, Belgium and the United Kingdom was positive. The improvement of the results in the clusters Germany/Belgium/Poland and the United Kingdom could not offset the decline thereof, particularly compared to the strong third quarter 2017, in the Netherlands."
The company's EBITDA in the third quarter was negatively affected by rising raw materials and energy prices, but positively affected by the consolidation of acquisitions.
"Not having been able to fully pass on the rising raw material and energy costs in the Netherlands and Poland also negatively impacts on the development of the result of this year," Knoop said. "Finally, the recent break-out of African swine fever in the wild boar herd in Belgium is concerning for the pig sector. We have implemented the necessary hygiene protocols and are following the developments closely."
Weather conditions also negatively affected the company: Extreme heat in July and August led to smaller harvest yields and higher raw material prices, and drought led to lower river levels, causing the need for more vessels and bulk tankers to transport raw materials.