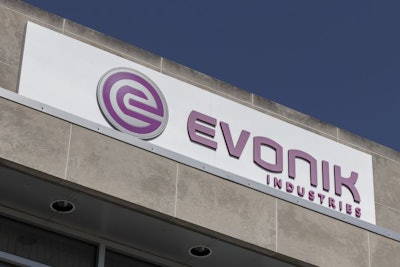 Amino acids and specialty nutrition businesses will operate separately
Evonik said April 3 that it would transform the operating model of its animal nutrition unit and cut approximately 200 jobs.
The company's amino acids and specialty nutrition businesses will operate separately and according to different models "in line with their respective requirements and market conditions," the company said in a press release.
These moves will result in an annual cost savings of EUR200 million (US$218.9 million), with initial savings realized this fiscal year. Evonik said the changes would result in a reduction of approximately 200 jobs worldwide but did not provide details.
"We are systematically implementing a plan that will develop our animal nutrition business, so it continues to grow and succeed in our markets," said Johann-Caspar Gammelin, president of Evonik's Nutrition and Care division.
The specialty nutrition business with functional feed additives and digital tools will be developed into a business with system solutions and specialties for poultry, swine and ruminants.
Streamlining amino acids business
Evonik also said it would optimize the production setup for the manufacture of its DL-methionine product, MetAMINO, at its three production hubs and improve their ecological footprint.
"By transforming our operating models and by executing our global asset strategy at our three world-scale MetAMINO production hubs, we will secure our competitiveness in the short term and our leading position in animal nutrition and animal health solutions in the long term," said Dr. Gaetano Blanda, head of the Animal Nutrition business line, in the press release.
The market environment for amino acids is characterized by unchanged strong growth and an attractive sustainability profile but it is also challenged by rising raw material and energy costs, the company said. By streamlining the amino acids business organization, Evonik is targeting a streamlined operating model focused on efficiency and cost leadership. This go-to-market approach will be characterized by a lean sales organization with strong digital competence and processes to benefit the customer.
In March, Evonik said it was expanding its capacity to produce MetAMINO on Jurong Island, Singapore, by 40,000 metric tons to around 340,000 metric tons per year. It said the investment in this further technological development would reach target capacity by the third quarter of 2024. The planned process optimization measures will improve the carbon footprint of MetAMINO produced in Singapore by 6%.
In February, Evonik said it had invested EUR25 million in its plant that produces methylmercapto-propionaldehyde (MMP), an organic compound that is integral in the production of DL-methionine in Wesseling, Germany.
A new plant for the production of MetAMINO precursor, methyl mercaptan, is being built at the company's methionine hub in Mobile, Alabama. This will further strengthen Evonik's ability to offer reliable and cost-optimized supply, it said. Additionally, it will reduce the carbon footprint of MetAMINO from the site by approximately 7%. In May 2022, Evonik resumed operations at its specialty methionine plant in Mobile, Alabama, meaning it will once again supply the U.S. milk and dairy markets from a local source.