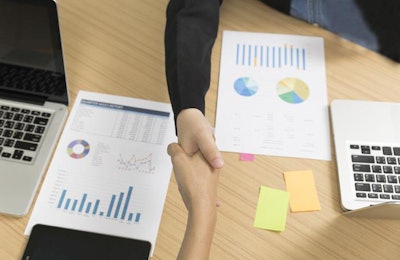 Pestell Group has acquired Pro‐Ag Products and Verus Animal Nutrition through its Pestell Minerals & Ingredients (PMI) business unit.
Pro‐Ag is a distributor of feed ingredients, feed additives and animal health products. Verus provides performance animal nutrition products supported by in‐house technical expertise. Both businesses are headquartered in Winnipeg, Manitoba, Canada, and operate as one entity serving the North American feed ingredients and animal nutrition industries.
The acquisition of Pro‐Ag and Verus is strategic to Pestell's PMI business unit, which also distributes feed ingredients, as the combination provides the opportunity for both companies to leverage their product portfolios and cross‐sell to their respective customer bases. Pro‐Ag and Verus have a strong feed additives portfolio which complements PMI's existing minerals and feed ingredients product offering. In addition, the acquisition expands PMI's geographic presence further west in Canada.
Jerry Vergeer, PMI CEO, said: "We are excited about the acquisition of Pro‐Ag and Verus and what it means for our customers. The combined business provides compelling growth opportunities with a broader product portfolio as well as a more expansive geographic footprint across all of Canada. Pro‐Ag and Verus will be integral components in achieving our future initiatives, particularly as it relates to enhancing our presence in feed additives and feed ingredients throughout North America."
Paul Peterson, Managing Director with Wind Point Partners, said: "Pro‐Ag and Verus are very strategic acquisitions that we are thrilled to have as part of the PMI business. We expect these acquisitions to help us create additional avenues for growth as we focus on maximizing our geographic reach, generating cross selling opportunities, and augmenting the existing product portfolio."
Doug Beckie, President of Pro‐Ag, said: "We look forward to combining our businesses with Pestell Minerals & Ingredients to offer a broader portfolio of nutritional products to our feed industry customers. We believe Pestell is the right fit for Pro‐Ag and the formation of this partnership represents a meaningful step forward for the business and our entire team as we enter the next phase of growth."
Pestell Group is comprised of two distinct business units, Targeted PetCare and Pestell Minerals & Ingredients. Vergeer, an experienced executive within the animal nutrition industry, joined PMI as CEO in 2019.