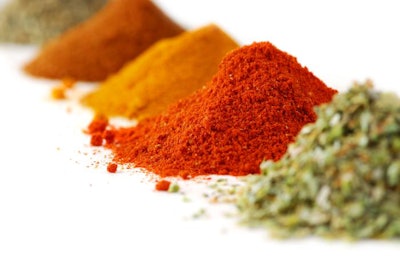 Many in the livestock industry expect to increase their use of phytogenic feed additives (PFAs) in 2018. According to a recent survey of more than 700 agribusiness professionals, 60 percent of respondents reported that their PFA use would increase over the next 12 months.
Plant-based feed additives – specifically essential oils, plant extracts, herbs and spices – are known to have a range of biologically active properties that can be applied to modern animal production. These include antioxidant, anti-inflammatory, antimicrobial and digestion-enhancing effects.
Increasing interest
"We continue to see strong demand for PFAs from all sectors of the animal protein industry," said Michael Noonan, global product line manager phytogenics at Biomin.
Scientific findings underscore the fact that phytogenic feed additives can reduce the microbial threat and promote intestinal health, which is imperative for optimal performance and profitability.
Furthermore, reported results of market research in various countries suggest that consumers look favorably on the addition of phytogenic feed additives to animal feed.
These industry expectations, coupled with consumer acceptance, indicate the strong growth in demand for phytogenic feed additives for farm animals globally, in line with projections that the PFA market will reach the US$1 billion threshold by 2023.
Turning science into solutions
The upcoming Biomin Phytogenic Feed Additives Survey builds on similar work published in 2017.
Biomin has conducted hundreds of trials with phytogenic feed additives over the years.
More than 700 nutritionists, business owners, veterinarians and consultants located in more than 80 countries provided their views on the use of phytogenic feed additives in livestock in the recent Biomin Phytogenic Feed Additive survey.
The full results of the actual Biomin Phytogenic Feed Additives Survey will be published in June 2018.