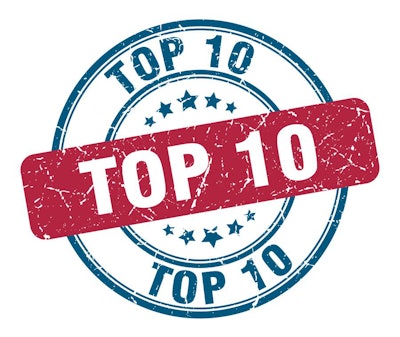 Find out what you missed in feed news and blogs from last month
See what topics were the most popular in the animal feed industry in July.
---
Ioannis Mavromichalis: There are several aspects of animal feed that can reduce the risk of contamination.
Official roll-out of an African swine fever (ASF) vaccine in the Philippines could start in just one month's time.
Ioannis Mavromichalis: New technology in ingredients and nutritional requirements is widely available.
African swine fever (ASF) has been confirmed in domestic pigs in Germany for the first time, the country's agriculture ministry said on July 16.
Scared from years of reliance on finite fish oil and meal supplies, salmon and salmon feed producers say they're looking forward to the diversity of alternatives now coming to market — and don't expect one new ingredient to become dominant over the others.
In 2020, 140 animal feed manufacturers worldwide reached or exceeded 1 million metric tons of compound feed production, according to WATT Global Media's Top Feed Companies database, the source of Feed Strategy's 2021 Top Feed Companies ranking report.
In a positive development in the Philippines, the first province has been declared free of African swine fever (ASF), although the infection continues to spread elsewhere in the country.
Last week's crop acreage report by the U.S. Department of Agriculture (USDA) may be a sign that the nation's production of corn and soybeans is nearing an upper limit — and that high prices could be here to stay for the months to come.
Although much of Asia has been affected by African swine fever (ASF), several of the region's animal feed producers saw increased feed production in 2020, due to herd restocking efforts and increased demand for poultry.
Ioannis Mavromichalis: Requirements for sodium, potassium and chloride are higher during heat stress conditions.