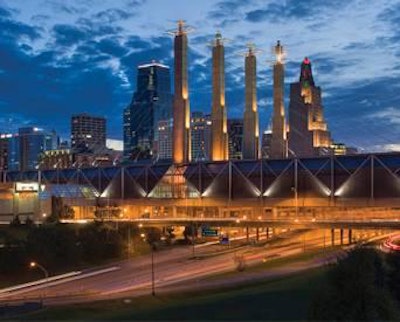 Petfood Forum kicks off its 23rd year April 27-29, 2015, with several new elements, including the location — Kansas City, Missouri, USA, the hub of the global petfood manufacturing industry — a new schedule and dynamic keynotes. What hasn't changed is that this exclusive conference and trade show still offers premier learning about the latest petfood research and developments, plenty of networking opportunities and the chance to do business with key industry suppliers and other petfood manufacturers.
2015 highlights
Petfood Innovation Workshop: Next Generation Treats takes place April 27 and includes a field trip to a Food Innovation Accelerator Lab at nearby Kansas State University-Olathe, where participants can practice hands-on product development of treats.
Jackson Galaxy, star of Animal Planet's My Cat From Hell, starts the conference portion of the event on April 28, as he talks about the inspirations for his career, lessons he's learned from working with cats and their owners and why his primary goal is to help save the 4 million animals that die in shelters each year.
Dave Bolen, former CEO of Pet Supplies Plus will present pet retailing insights on how petfood manufacturers can grow their businesses and the industry.
The afternoon of April 28 and morning of April 29 features four concurrent session rooms covering pet nutrition and petfood marketing/product development, safety and processing, with presentations from leading industry experts.
The conference portion of Petfood Forum ends the afternoon of April 29 with a discussion session on developing your future workforce and research projects through industry-academic partnerships, led by Greg Aldrich, Ph.D., and featuring several executives from petfood manufacturers and suppliers.